April 12th, 2021
By Alan Bodnar Ph.D.
It was one of those perfect winter days, cold and clear with the bluest of blue skies above six inches of blindingly white snow that blanketed the frozen pond, the trail through the pines and the meadow below.
The trail skirted the base of a small hill, Mount Misery, which gives its name to this reservation where Thoreau used to amble on excursions from his cabin at Walden Pond. My wife and I were ambling in his footsteps, enjoying the beauty of nature and taking photos to inspire her landscape paintings.…
March 2nd, 2018
By Alan Bodnar Ph.D.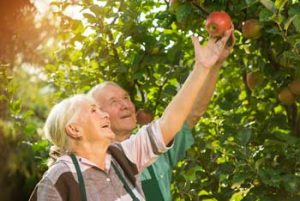 We've all heard it said that you're only as old as you think you are, but I'm proud of my three score and ten. This milestone is a privilege denied to many and each new day is a gift to be used well, enjoyed, and savored.
I am also aware that 70 is not especially old.
According to gerontologists, it is threshold of our senior years, the midpoint of a stage of life beginning at 65 called the young old to be followed, if we are lucky, by the old beginning at 75, and the oldest old at 85.…