April 12th, 2021
By Alan Bodnar Ph.D.
It was one of those perfect winter days, cold and clear with the bluest of blue skies above six inches of blindingly white snow that blanketed the frozen pond, the trail through the pines and the meadow below.
The trail skirted the base of a small hill, Mount Misery, which gives its name to this reservation where Thoreau used to amble on excursions from his cabin at Walden Pond. My wife and I were ambling in his footsteps, enjoying the beauty of nature and taking photos to inspire her landscape paintings.…
May 29th, 2019
By Alan Bodnar Ph.D.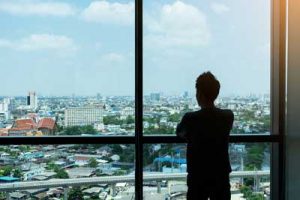 Looking forward to my 50th college reunion this month and backward to what I learned during those four years, I am surprised by the power of a teacher's words to strike a responsive chord that has been vibrating in my life through the passing decades.
So, come with me to the leafy campus of suburban university in the late 1960s, to classroom in a Gothic style building made of gray Pennsylvania fieldstone. We sit at wooden desks on seats attached to a flat writing surface that spreads out from a single arm of our chairs, a right arm for right-handers, and a left arm for lefties.…