New England Psychologist
By Eileen Weber
The American Rescue Plan Act (ARPA) was put into law in March 2021 with $350 billion allocated to aid public health, economic, and community programs. Of that $350 billion, Connecticut received $2.6 billion. The state has put several programs in action, including ones that target the mental health of seniors. For example, in New London, the senior center is using $100,000 to hire an outreach mental health worker. Marina Vracevic, the center's senior citizens coordinator and municipal agent, said although they always thought a mental health care worker was necessary, the center focuses mainly on recreational activities, so it was [More]
Columns
By Alan Bodnar Ph.D.
All you need for a good projective test is an ambiguous stimulus and a simple question, "What might this be?" If this sounds like the Rorschach, then you're either an old-school psychologist like me or a student of the history of psychology. Like the Rorschach, most projective tests use visual stimuli to draw the subject's attention in two directions at the same time – outward into the real or objective world and inward into the storehouse of memories and images that is uniquely ours, built up from all the details of our lives and what we have made of our [More]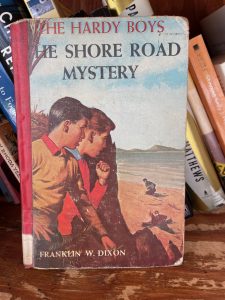 By Alan Bodnar Ph.D.
When I retired from my hospital position nearly seven years ago, I moved my office to the public library. It was an easy move – no furniture to rearrange at home or haul across town to a new building, no rent to pay and a short commute for the pleasure of getting out of the house whenever I want to vary my routine. I'm here now, still masked against COVID and tapping the keys of my MacBook, the sole occupant of a table for four in the periodical room, writing in the late afternoon light pouring in from a wall [More]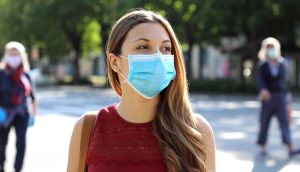 By John Grohol, Psy.D.
A year ago, I claimed that "the end of the pandemic is in sight." In hindsight, I was being optimistic. While the pandemic rages on largely unchecked, the newer strains of the coronavirus appear to be less deadly – especially to those who are vaccinated and boosted. At least, for now. Masks have become uncommon, even in large indoor gatherings. Here in New England, I'm seeing less and less mask wearing in grocery and home improvement stores. I was in town meeting the other night in our elementary school's auditorium/cafeteria and fewer than five percent of people were wearing masks. [More]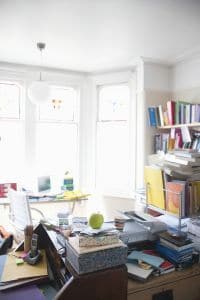 By Alan Bodnar Ph.D.
Now that I can see the top of my desk again, it's good to get back to the keyboard and set down in writing some thoughts about the everyday life of a retired psychologist. In case you're wondering about the hidden desktop, it had been covered until recently by stuff that I've been cleaning out of the small room's closet. The closet is original with the house so that makes it 73 years old, just one year younger than I am, and I have lived with it for the past 44 years since we first moved in. It started as [More]
Older New England Psychologist Articles...