June 26th, 2021
By Catherine Robertson Souter
The true toll of this pandemic on the mental health of children and adolescents may take decades to fully understand. Young people can be resilient but the academic and social milestones missed may have repercussions across their lifespans that are not yet visible.
With more acute issues of mental health, the effects are being felt in the here and now. Across the United States, mental health-related visits to emergency rooms rose 24 percent for children ages 5-11 and 31 percent for adolescents 12-17 in 2020, as compared with 2019, according to the Centers for Disease Control.…
August 26th, 2019
By Margarita Tartakovsky, MS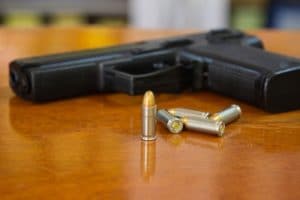 Maine Governor Janet T. Mills recently signed a bill into law that requires a medical professional to confirm a person is a danger to themselves or others in order to temporarily take away their weapons.
The bill passed in the Maine Senate 32 to 0, and 135 to 9 in the House of Representatives.
This law is "unique because we were able to get both the gun rights and gun safety folks on the same page," said Sen. Mike Carpenter (D-Houlton), who co-sponsored the bill with Sen. Lisa Keim (R-Oxford).
"All parties realized that people shouldn't have guns at certain points in their lives," Sen.…