March 21st, 2021
By Alan Bodnar Ph.D.
Dateline: February 25, 2021, the little room at the top of the stairs.
The little room at the top of the stairs is quiet now. The extra chair where my wife sat with her Ipad is back in the bedroom where it belongs, our insurance cards are tucked safely into our wallets, and my Twitter feed with real-time updates on vaccine availability is silent. The smoke has cleared and so have our heads.
I am back here six hours after a four-hour battle this morning with various websites where I attempted and ultimately succeeded in scheduling an appointment for my first COVID-19 vaccine.…
March 25th, 2019
By Alan Bodnar Ph.D.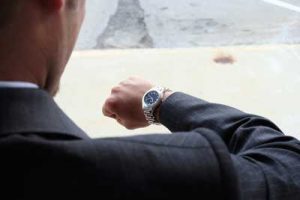 In the depths of winter and longing for spring, I am finding reminders everywhere of how much our lives are consumed by waiting.
In the hospital, patients wait to be examined, to be found competent to stand trial, not criminally responsible for the actions that led to their confinement, for the voices to stop, to be allowed to go home.
Mothers wait for their babies to be born and people everywhere wait for the results of lab tests, CT scans, and biopsies that will unlock the mysteries of health and illness and give them a glimpse of the future.…