June 26th, 2021
By Alan Bodnar Ph.D.
People tell me stories. It's not that I ask them to, they just do. Now this made sense when I was practicing psychology and people would come into the office for 50 minutes and pour their hearts out or spin fantasies that they thought would protect them from talking about what really mattered. But now, six years into retirement?
It can happen anywhere, at the checkout counter, in front of the recycling bins at the town dump, on a park bench, in a Zoom meeting, on the phone, or in a text.…
June 13th, 2018
By Alan Bodnar Ph.D.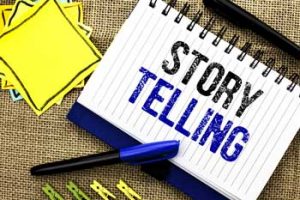 As I sat listening to a discussion on the topic of writing hard stories at the recent Newburyport literary festival, I thought of my colleagues in psychology and wished you could hear the message the panel came to deliver. Perhaps some of you were in the audience and heard what the presenters had to say, but for those of you who had better things to do on a springtime Saturday, this one is for you.
Psychologists, like writers, are all about the story. When we listen to our patients telling us about the challenges in their lives, we are listening to their stories and trying to understand how they make sense of their particular situations.…