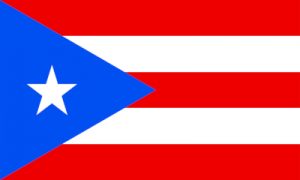 Puerto Ricans experience higher rates of depression and anxiety on the U.S. mainland than when at home. After nearly 20 years of research and about 2,000 people interviewed, the Boricua Youth Study discovered that fact.
The study compared kids ages five to 13 as they transitioned to early adulthood from 15 to 29 under similar conditions of income and exposure to violence in both Puerto Rico and the South Bronx, a region with one of the highest Puerto Rican populations on the U.S. mainland.
Research focused on four categories that influence mental health: environmental/social factors, cultural and minority stress, parent/peer relations, and family/individual vulnerability.
The biggest influence on depression and anxiety came from perceived discrimination and cultural factors like a weaker ethnic identity.
The study's lead author Margarita Alegria, Ph.D, professor of medicine at Harvard Medical School and chief of the Disparities Research Unit at Massachusetts General Hospital, said the exposure to racism, discrimination, and feeling like "the other" was far higher in one area.
"The two environments both had a high level of poverty and exposure to violence which can bring about negative mental health outcomes," Alegria explained.
"But the rates of mental health issues were higher in the South Bronx than Puerto Rico. The question was why? They were on the same playing field but had different responses to their environment."
The study, which ran from 2001 to 2017 (ending shortly before Hurricane Maria), included interviews with youths and their parents or caregivers in both locations.
Initially, the study was just looking at delinquents in their environment. But as the disparity became clearer, the focus shifted to studying natives while at home, and then outside as a minority.
One thing that highlighted that disparity was a tight-knit community. In transient neighborhoods, it is difficult to form strong bonds. She said if kids have a good dynamic with social ties, they will be less at risk for depression and anxiety.
"Neighborhoods in the Bronx were an issue," said Alegria. "When you're living in a place in which people move around a lot and don't necessarily stay for an extended period of time, you can't make social ties and that makes a difference."
She added that another issue that makes kids feel marginalized is the difference in values with their parents. Parents come to the U.S. with their cultural background and the children try to assimilate here with peers. That dynamic creates a chasm between parent and child, which can make them feel like they just don't fit into either cultural norm.
Dharma Cortes, Ph.D, is working on a qualitative paper based on the interviews conducted in both locations during the Boricua study. It concentrates on their neighborhood, family relationships, and day-to-day lives. She said what makes the study most interesting is the fact the Puerto Ricans are U.S. citizens by birth but are often not perceived that way.
"They don't feel welcome or integrated. They lack social support. They still feel like they don't belong," she said. "For most of these kids, language is not an issue. They find obstacles in moving up the economic ladder and they don't feel like they have opportunities."
When asked if the current political climate—attitudes toward immigrants, separating families at the border—made any difference in how Puerto Ricans felt here in the U.S., Cortes noted:
"If we went back and asked all the people we interviewed, those feelings of depression and anxiety have probably increased during this administration," she said. "Immigrants feel like they're under attack."
The study's name, Boricua, comes from the Taino, the indigenous tribe that inhabited Puerto Rico when the Spanish arrived. It is a name they called themselves and is still used today with pride.
Many research projects tend to group Spanish-speaking people as Latinos. The Boricua Youth Study is the first of its kind to focus particularly on Puerto Ricans at risk for mental health issues.
The study was funded by the National Institute of Mental Health, the National Institute of Drug Abuse and the National Institute of Minority Health and Health Disparities.