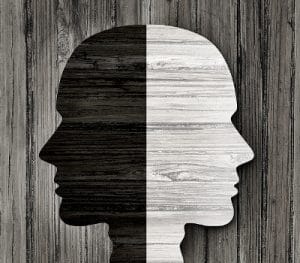 Seven insurers agree to policy changes, including correcting reimbursement disparities
Seven health insurance plans are making policy changes and paying a combined total of nearly $1 million to fund initiatives to increase access to behavioral health care under recent settlement agreements with the Office of Massachusetts Attorney General Maura Healey.
The policy changes by five health insurance companies and two companies that manage behavioral health coverage for other insurers are outlined in agreements filed Feb. 27 in Suffolk Superior Court. The changes address reimbursement rate disparities, eliminate unnecessary authorization requirements and improve the accuracy of provider directories.
These settlements followed an investigation into the companies' compliance with behavioral health parity laws that require health insurers to apply similar rules to mental health benefits as for medical and surgical benefits.
The companies involved are: Harvard Pilgrim Health Care and its carve-out United Behavioral Health/Optum; Fallon Community Health Plan and its carve-out Beacon Health Strategies; AllWays Health Partners; Blue Cross Blue Shield of Massachusetts; and Tufts Health Plan.
"Treatment for substance use disorder and access to therapy are vital to public health, but too many people are facing unlawful barriers to the care they need," Healey said in a statement.
"These companies are making substantial and unprecedented changes to help ensure patients don't have to struggle to find behavioral health services in Massachusetts."
Behavioral health providers often don't accept insurance because of low reimbursement rates, reducing access for many patients. A 2019 study found that primary care physicians in Massachusetts are paid 60 percent more than behavioral health providers for comparable in-office services using the same billing codes.
A December 2018 Massachusetts Health Reform survey conducted by the Blue Cross Blue Shield of Massachusetts Foundation found that 38.7 percent of those surveyed went without needed behavioral health treatment in the previous year. Most who had difficulty accessing behavioral health care said the reason was because providers either did not accept their insurance or their practices were closed to new patients.
Harvard Pilgrim, Fallon and AllWays resolved claims they violated the Mental Health Parity and Addiction Equity Act by paying less for behavioral health care than physical health care. They agreed to change how they establish their minimum reimbursement rates for in-network behavioral health outpatient services at all provider levels.
Harvard Pilgrim and AllWays, through their carve-out Optum, agreed they generally will not deny providers' decisions regarding appropriate care during routine behavioral health visits, including decisions about appropriate treatment type and frequency of visits.
Fallon, through its carve-out Beacon, is no longer requiring prior authorization for routine behavioral health office visits or inpatient mental health admissions after receiving treatment in an emergency department.
Massachusetts Association of Health Plans President and CEO Lora Pellegrini, president and CEO of the Massachusetts Association of Health Plans, maintained that the state's health plans have made their best efforts to interpret the federal mental health parity law since it became law in 2008.
As recently as late 2019, she said health plans were getting new interpretations of the law from the federal government. In a statement, Pellegrini blamed the federal government:
"[T]he federal government has failed to provide clear and comprehensive guidance, resulting in an uneven application of the law and ambiguity as to the meaning of certain provisions among state agencies and regulators," Pellegrini stated.
All seven health plans agreed to improve the accuracy of information in their provider directories and make changes to allow their members to more easily identify and reach behavioral health providers to make appointments. The insurers agreed to conduct regular and robust provider directory audits to correct inaccurate information and track the resolution of complaints concerning inaccuracy.
Recent studies have documented problems with inaccurate health insurance companies' provider directories.
The attorney general's investigation coincided with the work of a 13-member state Provider Directory Task Force, which prepared recommendations earlier this year to standardize the way insurance plans collect information from participating providers and make that information public.
Massachusetts Psychological Association (MPA) Director of Professional Affairs Jennifer Warkentin, Ph.D., represents mental health providers on the task force.
"We're so thankful that Attorney General Healey is such a supporter of the mental health community," Warkentin said. "We're so, so appreciative of the work that she and her office are doing."
MPA Executive Director Susan Wagner attended the Feb. 27 press conference at Boston Medical Center when the agreements were made public.
The $1 million in fines levied against the health plans will go to a fund used to promote initiatives designed to prevent or treat substance use disorders, increase access to behavioral health care services, and other initiatives to assist Massachusetts behavioral health care patients, Healey's office said.