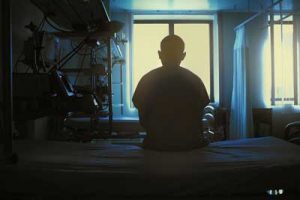 Across the Commonwealth, particularly in rural areas, the need for more inpatient care for patients with mental health issues continues to grow. In recent months, small towns in the central part of the state have seen an uptick in the number of psychiatric inpatient beds and services.
In October 2015, Heywood Healthcare in Gardner purchased a former teaching convent in Petersham that had housed the Sisters of Assumption. Rebecca Bialicki, Ph.D, vice president for Community Health and Chief Change Agent at Heywood Healthcare, noted that the property encompasses 21 acres and a 75,000 square foot building with two wings. "It was configured the way we wanted and had great bones," she said.
However, the property, which has been named the Quabbin Retreat, needed significant renovation. Several code violations, including asbestos in the walls and the lack of sprinklers, were only two of the many upgrades the building required.
"The property had always been deemed a public water source so we had to replace the entire water system," she said. While major changes are being made, Heywood is "maintaining the footprint."
Heywood also purchased an additional 61 acres behind the property that will protect the facility from other development, Bialicki reported.
The Quabbin Retreat will serve patients with dual diagnosis and will accept all insurances.
"The substance abuse disorder side was missing in our region, which is why we opened this unit," said Bialicki. Phase one of the multi-year project includes an intensive outpatient program and a residential facility and is on track to be completed this April.
In 2019, phase two, a residential dormitory for adolescents is scheduled to open, she added. Heywood plans to develop a 10-bed medically supervised detox unit in phase three, slated to open in 2020, according to Bialicki.
In Devens, Massachusetts, TaraVista Behavioral Health Center began operations on November 7, 2016. The 108-bed facility serves adults and young adults from 16 to 25.
According to Michael P. Krupa, founder and CEO, 56 of TaraVista's beds are currently operational. The facility employs 100 professional staff that includes 30 full-time equivalent (FTE) registered nurses (RNs), 30 FTE mental health workers, one physician, five psychiatrists, two advanced practice nurses (APRNs) and one psychologist.
Krupa said that initially,  the facility faced some challenges in recruiting professional staff, specifically physicians and APRNs. However, this situation has improved in recent months.
TaraVista treats patients with dual diagnosis and the average length of stay is nine days. The facility plans to open a child unit in the near future, possibly this spring. The bed count, however, will remain 108, said Krupa.
South Central Massachusetts is also witnessing an increase in psychiatric inpatient beds.
According to Blaine Schnare, marketing manager, Harrington HealthCare System in Southbridge, Massachusetts operates 14 adult psychiatric inpatient beds at its Southbridge campus and 16 adult beds in the Co-Occurring Disorders Unit at Harrington HealthCare at Webster, which opened in December 2016.
The Substance Abuse and Mental Health Services Administration (SAMHSA) promotes integrated services for substance abuse and mental illness as the ideal treatment model, according to Bialicki. "But health care has not caught up. There is no policy and practice to support the concept," she said. "Insurers haven't caught up either. They put everything in siloes. But we'll get there."