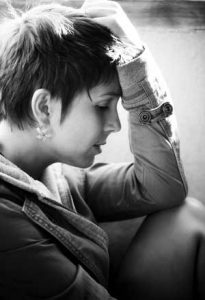 Understaffing has contributed to "dangerous and unhealthy conditions for both youth and staff" at Maine's only state juvenile detention center, an independent report finds.
Seven vacant Juvenile Program Worker positions at the Long Creek Youth Development Center in South Portland led to the use of regular forced overtime last year when the report by the Washington, D.C.-based Center for Children's Law and Policy (CCLP) was compiled.
The overtime was necessary to achieve a required staff to youth ratio of 1:8 during waking hours and 1:16 during overnight hours.
The report made public in December was commissioned by the Maine Juvenile Justice Advisory Group (JJAG) last August to assess conditions at Long Creek, a secure facility for youth ages 13 to 19.
Six CCLP members toured Long Creek over three days last September and interviewed administrators, staff and youth, reviewed records and policies at the 163-bed facility. The team included a clinical psychologist.
The assessment was prompted by recent incidents, including the October 2016 suicide of a 16-year-old transgender boy while being housed in the girl's unit. In early 2017, three youths escaped during a field trip, resulting in the suspension of many off-campus programming opportunities.
The authors applauded Long Creek for bringing in an outside suicide prevention expert to review policies and practices after the transgender boy's death. However, they found an alarming rate of self-harming behavior.
"Any outside observer should see the number of suicide attempts and self-harming gestures as clear evidence of the inappropriateness of Long Creek as a placement for many youth," the report states.
About 85 percent of the youth at Long Creek in 2016 had arrived with three or more mental health diagnoses and 67 percent had received special education services, according to a January 2017 Maine DOC report. The facility housed 79 youth, less than half its capacity.
It costs the state approximately $250,000 a year for each youth kept at Long Creek, the report noted. Some groups, including the Maine chapter of the American Civil Liberties Union have called for the facility's closure.
CCLP's report observed that Maine is one of a relatively few states where secure facilities for youth are still within an adult corrections department, which limits how staff can work with young people to build skills and improve behavior.
While Long Creek was designed as a secure facility for youth deemed likely to commit violent offenses, the majority of those incarcerated there are for low-risk offenses. The January 2017 DOC report that found 23 percent of committed youth had one or more felony adjudications at the time of commitment.
"Staff and administrators at Long Creek were the first to admit that the facility is not the right place for many of the youth in its care," the report stated.
The authors acknowledged the high levels of skill and professionalism among Long Creek's line staff and supervisors and said administrators and staff have done an outstanding job of bringing outside volunteers and programming into the facility.
But they said Long Creek lacked a specific policy for working with lesbian, gay, bisexual, questioning, gender non-conforming and transgender (LGBQ/GNCT) youth. Additional training on the needs of this population was needed.
Youth who wish to see a mental health clinician must put their name on a waiting list. "In some cases, it appears that youth may actually engage in negative or suicidal behavior in order to obtain attention from a clinician," the report stated.
JJAG Chair Barry Stoodley, a retired DOC associate commissioner of juvenile services, called the report "very objective, professional and comprehensive."  The report cost $70,000 and was scheduled to be discussed at the group's Jan. 19 meeting.
JJAG is charged with ensuring the state's juvenile justice system remains in compliance with federal law to maintain eligibility for federal funds.
Stoodley said he was most dismayed that nearly 30 percent of youth brought to Long Creek come directly from residential treatment centers.
"Police are called often times when kids are out of control in these residential facilities or hospitals and police tend to arrest kids," Stoodley said.
"Once a kid is arrested, we know the implications of that last a lifetime … it's on the record, it affects employment, it affects education."