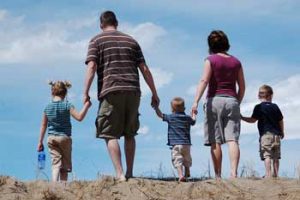 Earlier this year, there was an outcry when word got out that the Emergency Services Program (ESP) operated by Child and Family Services in Plymouth was about to change.
Executive Director Anne Sampaio, LICSW, noted that people feared the closure of the current office space on Long Pond Road in June would mean that people in 10 communities would be left without `walk-in' aid or have to travel to the New Bedford site for help.
The program provides crisis intervention for a variety of mental health and substance use disorders.
The services include facilitating a placement in a treatment facility, assisting with appropriate referrals to outpatient treatment and providing brief, solution-focused crisis counseling to help with immediate relief of stressors.
In addition to Plymouth, communities served include Carver, Duxbury, Halifax, Hanover, Hanson, Kingston, Marshfield, Pembroke and Plympton.
Sampaio said that the New Bedford site has been well established for more than 20 years, while the Plymouth-area office opened in 2009 to help handle the volume of patients in crisis.
However, she noted that while about 6,000 people annually seek services in New Bedford, only about 2,000 individuals make use of the Plymouth offerings.
Also, less than five percent of the people served are actually seen in the office.
Instead, staff travels to the emergency room, doctor's office, school or home to assist people in need.
"We want to help consumers more and meet them where they are at," Sampaio said. "In the long run, it's best practice and that was our reason for doing the re-design."
The director said that in New Bedford, the walk-in site is a popular resource open 24/7, all year that helps free up space in emergency rooms. People in crisis are routinely brought there by emergency personnel if there is not a medical need.
However, Plymouth responders take people directly to emergency rooms, primarily at Beth Israel Deaconess Hospital and have not been as willing to use the alternative site Child and Family Services provides, Sampaio said.
She said, after June, ESP staff will move to an alternative, smaller location in Plymouth and the change will result in one more clinician out in the field because he or she will no longer be "manning" an office.
The crisis team will continue to provide outreach for consumers insured with MassHealth and expand services to clients who are privately insured with commercial carriers with whom Child and Family Services is contracted.
Sampaio is relieved that critics of the re-design appear to be more on board with the plans.
Back in February, Rep. Mathew Muratore (R-Plymouth) circulated a letter in favor of postponing the move which was signed by seven other legislators. Members of the Department of Mental Health 's Plymouth Advisory Board and National Alliance on Mental Illness (NAMI) Board also expressed strong objections.
The letter prompted Health and Human Services Secretary Marylou Sudders to schedule a public forum to hash out concerns at the end of that month.
A spokesperson for the Executive Office of Health and Human Services said the agency is closing monitoring how the change in operation affects the timeliness of access to medical crisis intervention and emergency services in the Plymouth region.
Any clients requesting to meet a staff person at the new Plymouth office (after June 30) location can do so by appointment only.
As part of the re-design, the intake and triaging of phone calls and requests for evaluations all will be done at the New Bedford site.