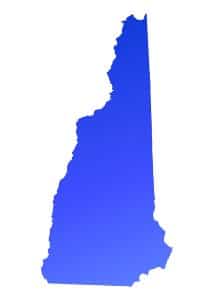 As part of a much broader plan to institute changes to a mental health care system that has seen serious degradation over the past three decades, the New Hampshire legislature recently passed a bill aimed at addressing the issue of emergency room boarding for men and women facing mental health crises. The bill was signed into law by Governor Chris Sununu in late May.
New Hampshire's mental health care system was once listed as the second best in the country according to the National Alliance for the Mentally Ill (NAMI) but had sunk to 32nd by 2011 (and risen slightly to 20th by 2014).
The state recently commissioned a 10-year plan to address the most pressing concerns, one of which was an urgent need to reduce the length of time patients with mental health crises are held in emergency rooms waiting for available beds.
"The goal is to eliminate the whole process of ER boarding," said Ken Norton, LICSW, executive director at NAMI-NH. "This is the first of several mental health bills that contain priority recommendations of the 10-year mental health plan."
According to a report by the Human Resources Institute, there have been up to 72 people on a given day waiting for a bed at a designated receiving facility (DRF) and the wait for some has been as long as 32 days.
"One of the most egregious practices that occurs in New Hampshire is the way we treat people in mental health crises," said Senator Tom Sherman, MD, (D-Rockingham County), a gastroenterologist with a practice in Exeter, NH, and the primary sponsor of the bill.
"It is essentially malpractice to hold people in facilities where we can't adequately treat them. New Hampshire has problems on many levels in how we care for people with behavioral health disorders. This bill was designed to address this one aspect as immediately as feasibly possible."
Another issue for the state is its inability to consistently provide the legally required due process for anyone held against his/her will by a hospital emergency room because the person has been deemed a threat to others or himself.
(This matter is outlined in a lawsuit brought by the ACLU-NH on behalf of a client who was held beyond the mandated three days during which a hearing is required).
"When someone is held against their will, they are entitled to a hearing within 72 hours," said Sherman, "and they are not getting these because they are not at a psychiatric hospital."
The new law will provide for funding to begin the process of eliminating the problem by increasing the number of DRF beds, renovating other beds, and increasing and improving transitional housing.
The law will provide $3 million to support mobile crisis units throughout the state in order to better reach out to those in crisis. Medicare will receive additional funding and other insurers will be required to reimburse facilities for boarding for up to 21 days.
"Right now, hospitals are not getting reimbursed," said Sherman, "because insurers are saying that it is not the appropriate setting so they won't pay. But the appropriate setting is not available." Yet hospitals must hold on to someone they deem to be a danger to themselves or others, he added.
The changes may not be evident quickly, Norton said, but it is a first step in the right direction.
"We will not see an immediate reduction of ER numbers," said Norton. "This will take six to 18 months for this to be operational. This is not the be-all-and-end-all solution per use. These issues are very complex."