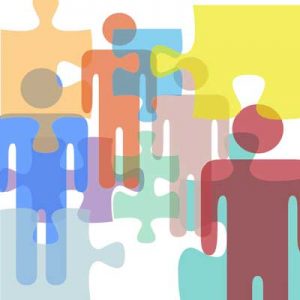 Looking to design a better system, the New Hampshire Department of Health and Human Services (DHHS) recently awarded a contract to Keene University's Center for Behavioral Health Innovation to develop a 10-year mental health plan for the state. To be released in June, the report will offer a roadmap for the state's mental health services moving forward.
"The last plan was issued in 2008. A lot has changed since that time," said Katja Fox, director of the DHHS Division for Behavioral Health. "The state wants to be able to look at how services can be delivered to address the needs of individuals by taking into account emerging models of care and get consensus from all stakeholders, including individuals and their families who need the services, on what needs to be in place. The expectation is the plan will serve as a source document to prioritize policy and funding."
The Center will review existing reports on care, meet with stakeholders and research best practice models in other states to identify the system's weaknesses and offer suggestions for corrections.
The state last created a 10-year plan in 2008, which included a multi-pronged approach to correcting a system once considered one of the best in the nation. In 1990, New Hampshire was ranked second in the country for mental health care in a report commissioned by the National Alliance for the Mentally Ill (NAMI).
By 2006, NAMI's report gave the state a "D" rating, stating that "NH demonstrates how much funding can be cut in 16 years and how impermanent even exemplary service systems can be."
"What we have seen," said Peter Evers, M.S.W., executive director of Riverbend Community Mental Health Center in Concord, "is a systematic degradation of the system directly related to funding that took New Hampshire from exemplary to a mental health system that is struggling."
Evers, along with Jay Couture, MHA, executive director of Seacoast Mental Health Center in Portsmouth, wrote a paper for the NH Community Behavioral Health Association that identified several fixes, all of which have been discussed in other reports over the years.
The authors said that without funding, any of the suggested improvements will never have a chance to be enacted.
"Better funding could solve the workforce issue," said Evers. "We need to have proper reimbursement rates so we can provide services that don't cost more than what is being covered. We need to work together toward a better vision of the future of the mental health system."
When the new proposal for the state's mental health care is released in June, any suggestions will require increased funding.
"Governor Sununu and the legislature invested a significant amount of funding in the current state budget to expand services to meet the needs of individuals with severe mental illness–especially for those in need of acute care and transitional housing, "said Fox. "Our expectation is that the new 10- year plan will project service needs in the mental health system and the estimated costs of those needs."