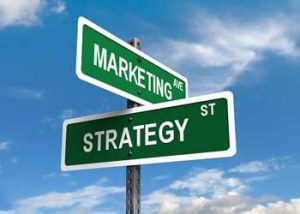 In today's competitive world where everything from the pens floating around at the bottom of a laptop bag to the mugs sitting on the kitchen counter has a brand on it, most businesses prioritize a marketing plan.
If a psychological practice is also a business, with rent to pay, staff to hire, and a "product" to sell, does it follow that psychologists should also consider instituting a marketing plan?
The answer is, yes, but also…within certain parameters and with careful planning.
There has long been some hesitation within mental health towards marketing, with the idea that, in order to "sell the product," one must engage in less-than-dignified practices.
"Many people do feel a certain stigma around marketing themselves," said Jeffrey Zimmerman, Ph.D., ABPP, a clinical psychologist in Waterbury, Ct., and Westchester, NY and founding partner and president of The Practice Institute, a consulting organization for therapists to build their practice, "but you don't have to 'sell out' or compromise your values to have a successful, viable practice that incorporates your vision."
Of course, there are some basic housekeeping tasks to take care of before kicking off a marketing, Zimmerman pointed out. Making sure that the business itself is well run, that appointments are scheduled properly, billing handled professionally, and staff is well-trained are all necessary pieces that must come first.
A quick search online will bring up a number of articles that will provide an overview of tools that can be used for marketing a therapy practice. Most contain basic advice from crafting a website to listing a practice on an online directory.
Other suggestions include: networking with other professionals, reaching out to local groups to speak about a specialty, writing articles for online or print publications, and being willing to speak to media when contacted or even reaching out to local media with suggestions for articles.
But, according to Zimmerman, not everything should be about putting your name out there. So, what is the most important way to market yourself?
"Building strong relationships," he said. "If your community knows you are a psychologist in private practice and you are kind, courteous, friendly, whether at the health club or church or synagogue, and you are a good citizen in your community, you may not be 'marketing' your practice by handing out business cards or putting your name on a placemat in a restaurant, but you get known."
"Then," he added, "when a conversation comes up where someone is having an issue, a friend or colleague may recommend you just by knowing who you are and respecting you. It is all about you being part of your community."
The next best advice he gives clients would be to put time and energy into understanding the tools available. Psychologists spend years learning evidence-based techniques but often do not put in the time when setting up their own practice to learn evidence-based strategies for building a solid environment in which to practice.
"So much of his is about getting the information about what works and not just winging it," he said.
Of the practical tools available, the best place to start is with a website. Like an old-school Yellow Pages listing, a website may be the first-place potential clients will go.
"The internet is providing thousands of referrals each day for people looking for a therapist," said Ryan Fitzgerald, CEO and founder of WebTribes, Inc., an online directory that provides websites free along with membership.
"It's quite logical as most people that need to see a therapist are not going to ask their friends for concern over telling their friends they need to see a therapist."
Fitzgerald warns against paying too much monthly for a website along with search services and postings that are generated by a third party.
"Having a third party write a couple of posts per month on your social media pages may get you a couple likes, but not likely any new clients," he said. "What we recommend is therapists write good content for their websites with 500-1,000 words per page and create unique pages per each specialty. The trend with Google is quality content."
Zimmerman recommends crafting a site with the reader in mind. Rather than listing what the therapist has to offer, instead explain what needs of the client's will be met.
"For example, many people essentially say, 'I do these three things to help adolescents' and then they list the types of therapy they offer," Zimmerman said. "Contrast this with more directly addressing the concerns of the reader by saying, 'I can help your child face the difficult course of adolescence.'"
The biggest no in a marketing plan? Using gimmicks like coupons or discount pricing.
"If I have coffee in the waiting room, is it a gimmick? Or if I have a buffer between patients so that they don't run into each other in the waiting room, is that a gimmick? No, maybe it is value added."
" It is very different than saying call Dr. Zimmerman by May 15 and get 20% off your first visit," he added. "To me that is moving across the line."