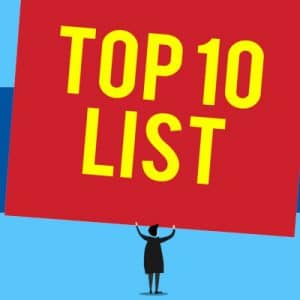 States with a high rate of access to mental health care tend to have low prevalence of mental illness, according to a new report ranking which states had the best overall mental health care in the country.
QuoteWizard, a LendingTree company, analyzed data from Mental Health America to rank each state one to 50 as determined by a composite score of prevalence and access rankings.
North Dakota ranked first while Maryland came in second and New Jersey was third. Each scored high for access to care and low for prevalence of mental illness. Nevada was at the very bottom behind 49th ranked Idaho and 48th ranked Wyoming.
Two New England States — Maine and Connecticut — made the top 10 in the report published online in September. Both states had the region's lowest prevalence of mental health disorders.
All six New England states ranked among the top 10 states for access to mental health services with Massachusetts first in the nation. Massachusetts placed 15th overall in the composite score.
Massachusetts Psychological Association President Margaret Lanca, Ph.D., suggested her state's access ranking is largely influenced by the fact that it has a high number of health care providers. (In 2018, Massachusetts ranked first in the nation for number of mental health providers and second after Rhode Island for number of primary care physicians, according to America's Health Rankings).
"The premise of looking at prevalence and access to care across this country is a good one," said Lanca, who is the director of adult neuropsychology and psychological testing and training for Cambridge Health Alliance and assistant professor of psychology at Harvard Medical School.
"You really need to do a deep dive into how you define access to care. Is it just getting a diagnosis by a health provider or is it really having access to mental health treatment?"
Mental Health America, an Alexandria, Virginia-based non-profit that advocates for those living with mental illness and promotes well-being, based its state rankings for access on factors such as uninsured rates, health care costs, and government programs.
The scores for prevalence were based on factors including thoughts of suicide, population with mental illness and substance abuse.
Federal data show that suicide rates have risen in every state except Nevada since 1999. (Nevada's rate stayed the same). The suicide rate per 100,000 people was highest in Montana at 29.6 and lowest in District of Columbia with 6.9.
In New England, the suicide rate was higher in the northern three states, which also have fewer laws regulating buying, selling, carrying and using guns, than among the lower three. Maine led the region with 20.5 suicide deaths followed by New Hampshire at 19.9, Vermont at 18, Rhode Island at 12.2, Connecticut at 11.4 and Massachusetts at 10.
The report compiled by QuoteWizard suggested the low prevalence of people with mental illness likely occurred in states that provide best for mental health. However, the data show some states do better than others when it comes to caring for their residents with mental illness.
More than 24 million individuals experiencing a mental health illness are going untreated in the U.S., the report notes.
Vermont, which ranked 19th overall, has a high rate of access to care and a high incidence of mental health conditions. That led state Rep. William Lippert, (D-Chittenden, 4-2 District), chair of the Vermont House Committee on Health Care, to suggest the good availability of services in New England's least populated state allows more people to come forward for treatment who might not otherwise.
"Someone could draw the wrong conclusion, that we're somehow not doing enough because now there are more people seeking services, we must be doing something wrong," Lippert said,
Lippert, who holds a master's degree in counseling psychology, had been the director of a community mental health center for a decade before becoming a state legislator.
"Prevention services often lead to greater identification of actual need because there's outreach," Lippert added. "The more prevention services we provided, the more people came forward to request services, which is a good thing. It's what we would want to have happen."
Connecticut scored lowest among New England states for access but still placed ninth in the country overall. That ranking sounded about right to Luis B. Pérez, LCSW, the president and CEO of Mental Health Connecticut in West Hartford.
Not evident in the report's data, Pérez said, is that providers often drop participation in private health plans and also the unmet need for more providers entering the behavioral health care workforce.
"It's really access for people who have private or commercial insurance, that is the biggest issue," Pérez said.
"We do have a workforce reduction," Pérez added. "People are not entering the field as much as they used to and in particular, child and adolescent providers."
Pérez considered the passage of the Mental Health Parity Act that Gov. Ned Lamont signed into law in July an important victory for access to care. The new law requires insurance companies to file annual reports with the state certifying that they are complying with parity by detailing the number of denials for behavioral health services were issued and why.