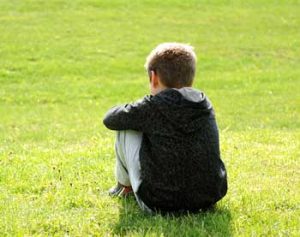 One in every five children between 13 and 18-years-old have or will have a serious mental illness, according to the National Alliance on Mental Illness (NAMI). Based on its statistics in 2015, only a little over half of children aged eight to 15 received mental health services.
Laura Whitmore, associate minister at Southport Congregational in Southport, Conn., has first-hand experience with this situation. With approximately 100 kids and teens in the church's middle and high school youth groups, she has seen an uptick in issues like stress, anxiety, and depression.
But, there have been more alarming problems as well.
"I see a rise in depression with suicidal tendencies and self-harm," she noted. "In fact, the self-harm is a real big issue. It's far more than I anticipated."
While Whitmore is not a mental health professional, she does know when a child needs immediate help. The church has what it calls a Youth Mental Health Fund. The first four visits are covered for an on-call professional in the area.
"By the time these kids reach out to me, they are in crisis mode," she explained. "This program gives parents the time to find out who's in their network."
But what happens if you can't get adequate health coverage?
That's the dilemma for many teens and their families. In 2008, the Mental Health Parity and Addiction Equity Act was passed requiring insurers to provide equal benefits for psychological and medical needs.
Ten years later, thousands of patients still lack effective coverage in Connecticut. Children have a better shot at coverage for surgery or an emergency room visit than ADHD, anxiety, depression, or substance abuse.
Lawmakers and mental health professionals are hoping that situation will change. Representative Brenda Kupchick (R-Fairfield) gave her support for SB 384 at a bi-partisan press conference on April 12.
The bill seeks to improve parity by more comprehensive reporting from health carriers and require mental health screenings at all annual physicals. It is pending approval from both chambers in the state's General Assembly.
"Over and over again, I was told by so many people that they couldn't get services. The insurance company wouldn't cover them, or they couldn't find doctors," she recalled. "It's very clear they are still not getting health parity."
Jason Lang, Ph.D., vice president for mental health initiatives at the Child Health and Development Institute in Farmington, said there are a number of obstacles preventing effective mental health services and many of them come back to proper funding.
He agreed that SB 384 aims to address some of these issues but feels the focus should be on a more integrated system providing high-quality services to those in need.
"Some important services for delivering high-quality care are not reimbursed adequately. Many experienced providers do not participate with commercial insurance providers because the reimbursement rates are low and not worth the additional burden of the required paperwork," he said. "And, we still generally have a payment model that pays for quantity rather than quality."
Often, behavior problems are the first visible signs of many types of mental illness. A study in January from Milliman, a risk management and healthcare consulting company, found that as of three years ago, behavioral care was four to six times more likely to be provided out of network.
It also showed that insurers paid primary care providers 20 percent more than addiction and mental health care specialists, including psychiatrists, for the very same care.
Lang pointed out that early detection is a critical component. The sooner an issue is identified, the less costly and more effective the treatment.
"But unfortunately, there are reimbursement barriers to young children receiving treatment," he said, "for example, if they don't have a DSM-5 diagnosis."