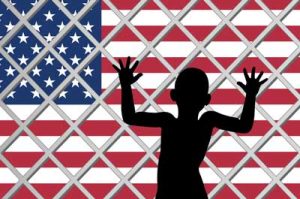 Reports of family separation at the Mexican border set off a firestorm.
Video and audio demonstrated the conditions in which the more than 3,000 children lived. An estimated 1,600 parents are still in the custody of Immigration and Customs Enforcement.
With reunification underway, the Trump administration recently admitted that more than 450 immigrant parents separated from their children may have been deported.
"I find Trump's policy of separating children from parents shocking, appalling, and extremely cruel," said Richard McNally, Ph.D, professor and director of clinical training in the department of psychology at Harvard University.
McNally has focused much of his research on post-traumatic stress disorder (PTSD).
"It would be very surprising if many of these youngsters do not suffer long-term emotional harm." --Richard McNally, Ph.D., professor and director of clinical training, Harvard University.
"It would be very surprising if many of these youngsters do not suffer long-term emotional harm," he said.
Julian Ford, Ph. D, ABPP is a professor of psychiatry and law at the University of Connecticut Health Center. He is also director of the Center for Trauma Recovery and Juvenile Justice.
Ford believes children who are still developing are strongly affected by this type of experience.
"I think instead of a policy of 'zero tolerance,'" he remarked, "we need a policy of 'zero family separation.'"
He explained that before arriving in this country, these kids have already undergone traumatic threats. Family separation further activates anxiety, depression, and what he called a "hypervigilant survival mode," which interferes psychologically and socially.
They no longer explore and learn like other kids their age. Instead, they concentrate on self-protection.
Sera Bonds, founder and CEO of Circle of Health International (COHI) based in Austin, TX, agreed that the danger isn't gone once children arrive in the U.S. It's just continued trauma.
Her organization partners with female-led local charities and clinics to administer care in disaster-ridden and war-torn regions.
COHI partnered with a clinic in McAllen where many of their patients have crossed the border from Mexico. Cuts and scrapes, headaches, stomach aches, and respiratory illnesses are typical. But, they also see a fair number of patients with some degree of PTSD.
"McAllen is similar to two years ago when we were in Greece with all the migrants washing up in boats on shore," she said. "They've been on the road so long—months. This is all to give their kids a better life. What they're experiencing is America doesn't want you."
In a 2017 study, researchers from NYU's Program for Survivors of Torture at Bellevue showed that prolonged detention appears to contribute substantially to the risk of depression, PTSD, and other mental health disorders in refugees and asylum seekers.
Additionally, they found children and families "appear particularly vulnerable to the traumatizing, unpredictable environment of immigration detention."
Chris George, executive director of the Integrated Refugee & Immigrant Services (IRIS) in New Haven, Conn., has an alternate solution for the detention centers that have been set up along the border.
He has seen his fair share of immigrants from war-torn areas like Syria, Sudan, and Afghanistan.
"When you are on the run escaping persecution, all you have is your mother or father," he said. "When you have that taken away in a foreign land [and] inflict that kind of trauma when they arrive in this country—it's unforgiveable."
As a result, IRIS has put a proposal together to use the existing national network of nonprofit refugee resettlement agencies to temporarily host immigrant families seeking asylum while they wait for courts to adjudicate their cases.
Placing them in a temporary home setting means access to food, shelter, health care, and education. The cost per person per day would be $22 and within three months, agencies could place up to 3,000 refugees.
Eileen Weber has been a freelance writer for several years with a master's degree in journalism and a professional background in publishing. Based in Fairfield, Conn., she has written numerous articles for magazines, newspapers, and web sites.