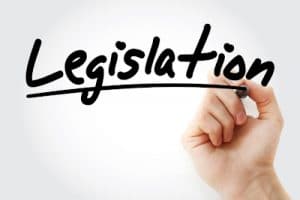 In a unanimous vote, the Massachusetts Senate recently passed a mental health-focused bill designed to bring sweeping changes to the way care is delivered across the state.
Known as the Mental Health ABC Act: Addressing Barriers to Care, the bill outlines new approaches to mental health parity, access to care and to improving, supporting and increasing the mental health workforce.
The bill is being touted as a breakthrough in creating a system designed to better meet the mental health care needs of the state's 6.9 million residents.
"For far too long, mental health has been a forgotten component of our health care system," said Senator Cindy F. Friedman (D-Arlington), a co-sponsor of the bill and co-chair of the Joint Committee on Health Care Financing.
"This bill lays an important foundation for creating a system that is accessible and equitable, and provides the state with better tools to ensure that someone with a mental health condition has the same access to care as someone with physical health needs."
With 13 co-sponsors listed on the bill, many of whom shared their own stories of their or family members' difficulties in dealing with accessing mental health care, the bill garnered bi-partisan support in its creation as well.
Senator Julian Cyr, (D-Cape and Islands), co-chair of the Joint Committee on Mental Health, Substance Use and Recovery and the bill's lead sponsor, spoke about his own issues with anxiety and depression and with accessing mental health care.
"We felt it was important for us to advance a number of policies and begin to lay a foundation of transforming mental health," he said, "but also to really push back and turn the tide around stigma and to talk about how mental health has touched our own lives and families."
The wide-ranging bill includes a section on access to care featuring a tele-health pilot program, plans to increase capacity in emergency departments, and requirements for coverage for psychiatric emergency programs among other things.
A second section on addressing workforce shortages includes studying access to culturally competent care, standardizing credentialing forms, creating a mental health workforce pipeline and moving the licensing board for psychologists and other mental health workers to the Department of Public Health.
"We are doing a lot around beginning to build the workforce that we need," said Cyr. "We have a pilot program for a workforce pipeline. We will begin to look at reimbursement rates that are so low that there is a real disincentive to get involved. We will look at establishing a base fee schedule for psychiatric care."
"What we are trying to recognize is that we have to make these professions more appealing."
A third section of the bill addresses a lack of true parity between mental health and physical health and includes insurance reforms designed to meet state and federal laws passed in 2000 and 2008 respectively.
"Why has this taken so long? It has a lot to do with figuring out ways in which some of the insurers are getting around the requirements," said Jennifer Warkentin, Ph.D, director of professional affairs for the Massachusetts Psychological Association.
"The requirements were put into place based on what we understood at the time to be effective but we have seen since then that there are a lot of loopholes and ways that the plans are getting around mental health parity. And that is something that you can't see except with time."
The bill is now before the House which can take a number of courses to move it forward.
The House can take up the bill as written or prepare its own bill which would lead to a conference committee, according to Warkentin.
"I think the fact that it was unanimously passed by the Senate goes to show how important this issue is and is a good indicator of legislators looking to enact meaningful change for everyone in Massachusetts," she said.