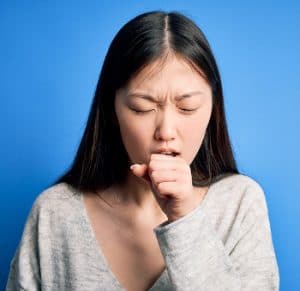 Since late January when the World Health Organization declared a global health emergency over the coronavirus outbreak that originated in Wuhan, China, members of Chinese communities in the U.S. and elsewhere have reported feeling more pressure and bias toward them.
Social media posts have documented incidents of people of Asian descent being harassed in public spaces, signs banning Chinese people from businesses, and other mistreatment.
Catherine Vuky, Psy.D., assistant professor of clinical psychology at William James College in Newton, Massachusetts, has seen a slight increase in referrals for children of Chinese descent who have been teased or bullied by peers because of misinformation about the virus.
Adolescents and teens of Vietnamese descent who are already her patients also report getting teased and bullied, she said in an email.
"This is harmful," said Vuky, the director of the college's Asian Mental Health Concentration. "These children are referred for depression or anxiety. It has been difficult for parents to know what to say to their children."
Massachusetts confirmed one case of the virus known as COVID-19 on Feb. 1. So far there are 15 confirmed cases in the U.S., although the true number is unknown: The U.S. is testing only recent arrivals from China or those have been in close contact with confirmed patients.
Coronaviruses are generally spread through droplets from coughs and sneezes of an infected person to another person. Symptoms include fever, cough and shortness of breath, and, in severe cases, pneumonia.
The risk to the general public remains low, according to the Boston Public Health Commission.
The Massachusetts case was a UMass Boston student in his 20s who had sought medical care soon after his return to his home in Boston from Wuhan. He was to continue to remain isolated until being cleared by public health officials who had also identified the man's few close contacts for monitoring for any sign of symptoms. The man was the eighth case of COVID-19 infection in the U.S.
The commission declined to comment on the man's close contacts.
Business in Boston's Chinatown since the COVID-19 outbreak is down so city officials launched an awareness campaign on Feb. 13 to promote its small businesses with a #LoveBostonChinatown hashtag.
People were encouraged to share photos of themselves in Chinatown supporting small businesses during the Chinese New Year —although the celebration of the start of the Year of the Rat began Jan. 25 and technically ended on Feb. 8.
UMass Boston Interim Chancellor Katherine Newman called for perspective in an open Feb. 1 letter to students faculty and staff about the student diagnosed with the coronavirus:
"I want to remind everyone that all members of our community are valued and respected. On occasions like this, it is possible for fear to get the better of any of us. Let's remember that viruses are no one's fault and anyone can find themselves ill. We all want to be treated with care and compassion, especially when we fall ill."
Paul Watanabe, Ph.D., director of the Institute for Asian American Studies and professor of political science at UMass, said he has heard of concerns that Asian American students felt they would be singled out if they coughed in class.
"The feeling is by some students that they are being watched carefully and it's uncomfortable and it's unfair to them, especially since they themselves are facing the uncertainty directly," Watanabe said.
The campus has offered Asian and Asian American students support programs and a safe space to gather if they need a place to seek refuge, Watanabe said.
"There is both the possibility that there is ignorance behind these attitudes and frankly there is a history of racism as well and I can't decipher what's one or the other," Watanabe added.
"Look, I can't say that the attitudes being directed towards Asian American students are wholly based on ignorance and hysteria and misunderstanding because part of it can be the kind of racism that exists under the surface and gets brought out under situations like this."
Vuky noted that the world has experienced other outbreaks including SARS and H1N1, but this emergency feels different.
"I believe, in part, because these communities are already facing stresses and fears around immigration processes, and this brings additional worries," Vuky wrote. "The news of COVID-19 is adding additional stress and anxiety in the community."
Vuky recommends that parents talk to their children about what they are experiencing at their appropriate age level. She encourages parents to reassure their children that they are safe and that doctors, teachers, and health officials are doing everything to keep people safe.
"I encourage parents to explain to children that people and other children can say things that are hurtful when they are scared or when they don't know themselves what is going on," Vuky wrote. "The important thing is to make sure the child feels reassured, safe and they are not to blame for the virus."