October 9th, 2019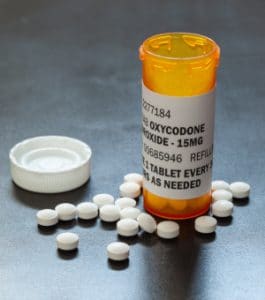 In response to the devastating effects of the opioid crisis on kids' mental health, the non-profit service agency Wayside Youth & Family Support Network recently launched the Children Impacted by Substances (CIS) program. The program is part of Wayside's Trauma Intervention Services in Milford.
The CIS program serves clients in Middlesex, Norfolk, and Worcester counties, which includes 26 surrounding towns. According to Massachusetts Department of Public Health data, between 2010 and 2018, Middlesex had the highest number of opioid-related deaths. Worcester had the third highest.
The CIS program can serve youth between ages five and 18 who've been affected by substance use in some way. In addition to working with an individual child, they also work with siblings, guardians, and grandparents, said Nanci DaSilva, LMHC, program coordinator for CIS through the Trauma Intervention team.
She noted that the CIS program primarily provides supportive counseling, trauma-focused cognitive behavioral therapy, motivational interviewing, psychoeducation about substance abuse, and advocacy work. The interventions used depend on the specific needs of the child and family, she said.
The CIS program also includes groups and offers childcare and transportation. All of the program's services are free.
Funded by a three-year grant from the U.S. Department of Justice, the CIS program is just one of three Massachusetts organizations to receive the grant. It's among 41 organizations across the country.
According to Jeanne Ward, MSW, LICSW, director of Wayside's Trauma Intervention Services Program, "we've been providing victim services for almost 40 years." These services include assistance for sexual assault, child witness violence, and homicide bereavement. "We already had the infrastructure to make the CIS program work."
Another unique feature of the program, Ward said, is that they have a service dog that can provide emotional support at their office or in court.
Their team also includes two bilingual counselors and one trilingual counselor, Ward said. "We are trying to break down any of the barriers that these clients might have."
The effect of the opioid crisis on children is multilayered. Many kids are removed from their homes because of substance abuse. Ward said that according to the National Center on Substance Abuse and Child Welfare, 21 to 30 percent were removed in Massachusetts in 2016.
Yet kids aren't necessarily told what's going on, which leads to "a lot of confusion and anxiety," Ward said. Counselors focus on listening to children's concerns and validating their feelings, she said.
You could write an entire article on how substance use [negatively] affects attachment," DaSilva said. She noted that kids develop an insecure, unhealthy attachment, which the CIS program is hoping to address. "Some of these kids have experienced so much trauma that their trust in adults or anyone else is non-existent. This will reflect in any relationship they have in the future, both professionally and personally."
Ward noted that attachment issues also can disrupt how "kids think of themselves," and she hopes that the CIS program can make a difference in the trajectory of their lives.
Ward hopes that they'll be able to extend the CIS program beyond three years by receiving funding from the Massachusetts Office for Victim Assistance (MOVA), with whom they've been working for years. MOVA manages federal dollars from the Victims of Crime Act for the state.
Margarita Tartakovsky, MS, is a Florida-based freelance writer and an associate editor at PsychCentral.com.
By Margarita Tartakovsky, MS