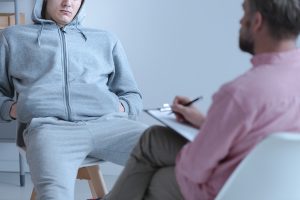 The Connecticut Office of the Child Advocate (OCA) published a report citing several areas needing significant improvement after examining conditions at juvenile centers in Bridgeport and Hartford.
The centers are operated by the Court Support Services Division (CSSD).
The report also included data collected from the Manson Youth Institution for Boys and York Correctional Institute for Girls, which fall under the purview of the Department of Corrections (DOC).
The investigation reviewed data from July 1, 2016 to June 30, 2017 and was released in January 2019.
Mickey Kramer, MS, RN, associate child advocate, explained that the Connecticut legislature mandated the agency to produce the report, which focused on a broad review of conditions of confinement.
With full access to the facilities as well as to all records, the OCA collaborated with the CSSD and the Juvenile Justice Policy and Oversight Committee (JJPOC) to produce the report.
The report found that youth, particularly boys with complex needs, who land in the adult correctional system are most likely to lose access to educational opportunities, rehabilitation services, family visits, and therapy.
These individuals are also most likely to be subjected to prolonged or repeated physical and social isolation.
As a result of its investigation, the OCA determined that "substantive work" is still needed to provide better outcomes for high-risk youth.
Gary Roberge, executive director for CSSD, said that some information, such as the frequency of mental health evaluations and details on educational opportunities, are not being adequately tracked.
He said that, in some cases, data was captured manually and not easily available. However, the agency is making changes and aims to develop a more thoughtful way to record data and provide easier access.
"We are making modifications to capture data electronically," he said.
Additionally, Kramer pointed out that few to no universal standards exist across agencies. She would like to see more consistency in reporting and collecting data on use of isolation/force; suicidal behavior; educational services; opportunities for family engagement and relationship building; and efforts to prevent child abuse and neglect.
Roberge said that the three agencies responsible for the care and custody of children in Connecticut all conduct business in a similar manner. But he added that CSSD is open to learning from the DOC and the Department of Children and Families (DCF) in adopting best practices that will improve the agency.
OCA has recommended "greater transparency and accountability" in addressing these issues as they relate to children and youth who are placed in confined/secure settings.
Kramer said that the OCA recommendations have largely been adopted by the JJPOC, but must be voted on before being implemented. She explained that when a "fiscal note" is attached to an issue, it must first go through the legislative process.
The good news is that these recommendations are "appropriate and important," according to Kramer, and many agencies are already collecting data and determining how to analyze and use it.
"There is independent action happening as we speak," she said.
"We have a continual presence in all facilities as they implement corrective action or program reform," Kramer said. "We'll monitor to ensure they are being done as intended."
According to Kramer, OCA was created in 1995 and has been investigating facilities that serve children for the last 20 years. Since 1998, the agency has done a few extensive reports.
However, this recent investigation is the first time the agency has conducted a comprehensive review on the conditions of confinement.
"We're an investigating agency that oversees all publicly funded services to children and youth," she said. "Our responsibility is to inform the public."
Kramer noted that she is "cautiously optimistic" that the various agencies and committees will continue to collaborate on improving care and treatment for juveniles in Connecticut.
Phyllis Hanlon has been a regular contributor to New England Psychologist since 1999. As an independent journalist, she has also written for a variety of traditional and alternative health magazines and business consumer and trade publications. She also serves as writer/editor for custom publications.