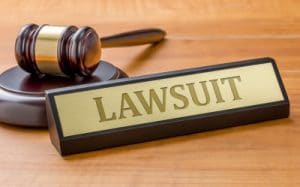 One in four members of Harvard University's Class of 2023 is Asian-American, according to demographic statistics on the university's website. So, a recent report by the New England Center for Investigative Reporting that found six of at least nine Harvard undergraduates who died by suicide between the years 2007 and 2017 were of Asian descent should raise an alarm for college mental health services.
One of those suicides was Luke Tang, who took his own life in a campus residence hall at the start of his sophomore year in September 2015. Tang's father Wendell Tang, M.D., filed a lawsuit against Harvard in Middlesex County Superior Court in September 2018, claiming the university and its staff were negligent in failing to check up on his son after he made a previous suicide attempt.
Harvard officials did not respond to requests from New England Psychologist for an interview. But in court filings, the university claims its administrators acted responsibly and fulfilled their legal obligations to Tang. A Massachusetts Superior Court recently denied motions by Harvard asking for dismissal of the suit.
It's been well documented that a previous suicide attempt is the strongest predictor for a future suicide attempt. That's one reason why Adelphi University Professor Jean Lau Chin, Ed.D., ABPP, said Harvard needed to have done more to look after Tang.
Universities also need to recognize that the pressure to perform well academically can be overwhelming for Asian-American students, even when they are getting good grades, added Chin, who was the first Asian-American psychologist licensed in the state of Massachusetts.
"They should do the outreach but they should be more culturally competent in how they do that so that it becomes relevant and effective when reaching out to Asian students." -- Jean Lau Chin, Ed.D., ABPP, Adelphi University president
(She was running for president of the American Psychological Association when interviewed in mid-October. Voting was scheduled to close Oct. 30).
"They should do the outreach but they should be more culturally competent in how they do that so that it becomes relevant and effective when reaching out to Asian students," Chin said.
But students experiencing mental health problems still have to be actively involved in their own treatment, said Victor Schwartz, M.D., chief medical officer of the JED Foundation, a non-profit that partners with high schools and colleges to strengthen their mental health, substance abuse and suicide prevention programs and systems.
"I'm not sure exactly what is the college's responsibility to make sure that the student has upheld their end of the bargain," Schwartz said.
Court records show that a Harvard resident dean personally visited Tang during the week he was an inpatient at McLean Hospital after he attempted suicide on April 11, 2015.
The dean informed Tang that as a condition of staying enrolled at Harvard, he would be required to enter into a contract with the university. The contract stated he would meet regularly with an established treatment team that included a psychotherapist and case manager, actively participate in his treatment and remain on medications and seek emergency hospital care if he felt he was in danger of self-harm.
The university would also contact Tang's parents if he failed to meet the conditions set forth in a letter dated May 1, 2015, and submitted as evidence with court records.
After the semester ended on May 16, 2015, Tang traveled to China and did not return to campus for his sophomore year until August when he lived on campus in Lowell House. He died by suicide on Sept. 12.
About two percent of college students reported attempting suicide within the past year, according to the spring 2019 American College Health Association National Health Assessment.
"The notion that schools would be in a position to keep track of 1-2% of their student body over an extended period of time, it's quite a challenge to say the least," Schwartz said. "After a summer, it's not always so obvious that they're going to check in on every student who was in their system in the springtime."
Schwartz said Harvard participates in the Equity in Mental Health Framework (EMH Framework), co-developed by the JED Foundation to help colleges and universities support and enhance the mental health of students of color.
Though not specifically for Asian students, the framework provides a series of recommendations for how schools can think about programming to and communicating with students of color and other marginalized students. Schwartz said he could not talk about any specific efforts the JED Foundation is engaged in with Harvard.
"The thing is, I don't know that an Asian student at Harvard is really marginalized," Schwartz said.
"There is a significant presence of Asians. I don't know that the problem of Asian students on campus is that they don't feel part of the campus culture. The problems may have more to do with certain subpopulations having an uneasiness asking for help or talking openly about mental health problems or addressing mental health problems."
When Asian American students do seek help, Chin says college clinicians need to be aware of what to look out for when treating them. She says they typically present with physical symptoms rather than coming out and admitting to feeling depressed.
"If you ask an Asian student, 'Will you come back?' They have what seems to be a reasonable session, and the student says nothing and just smiles, don't take that to mean a yes," Chin said.