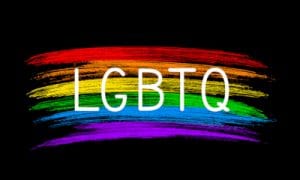 This June, the 13th annual summit, Partnership to Reduce Cancer in Rhode Island, focused on "…significant disparities in awareness, prevention and treatment" for those in the LGBTQ community. While cancer may induce mental health challenges in any patient, those in the LGBTQ community experience increased psychological stress and face unique barriers to appropriate care.
Don S. Dizon, MD, FACP, FASCO, director of Women's Cancers, Lifespan Cancer Institute and director of Medical Oncology, explained that one of the biggest barriers for the LGBTQ community is cancer screening. He reported that most LBGTQ people do not feel welcome in a standard medical setting because of past negative experiences so are reluctant to seek care.
For instance, Dizon noted that some providers may use "blameworthy language" when treating those who identify as LGBTQ. "There is a large number of smokers in the LGBTQ community and they face a larger degree of blame based on their lifestyle choice," he said.
Studies have found that explicit and implicit bias when communicating with those who are LGBTQ poses another barrier. "Medical students have huge bias. This issue has not been addressed in medical training," Dizon said. "Medicine across the board has to deal with this and acknowledge this disparity."
Providers should acknowledge their limitations and accept that they are not perfect, according to Dizon. He suggested providers seek special training and referred to Project Implicit, a Harvard University initiative that addresses the ways in which implicit bias affects the delivery of care and provides practical language to use with patients.
Keynote speaker for the Rhode Island summit, NFN Scout, MA, Ph.D., explained that when it comes to seeking help for mental health issues in general, the LGBTQ community faces a "fair amount of challenges." He added, "We're not certain we'll find someone welcoming to us as a total person."
Scout indicated that this attitude offers LGBTQ individuals fewer opportunities for social connections before getting a cancer diagnosis. "Cancer stretches the strength of any social connections," he said.
Furthermore, Scout pointed out that the LGBTQ community faces biological risk factors that the straight community does not. "The drugs we take when transitioning may lead to cancer," he said.
Scout reported that cancer patients are "frequent flyers," and are likely to "…meet someone who treats us poorly." When two patients receive identical care, the one who likes his healthcare provider will get healthier faster, he pointed out. In many cases, LGBTQ persons have had negative experiences that result in associative trauma, so there is good reason to be wary, Scout said.
To foster a more welcoming environment, Scout suggested that mental health providers could advertise their acceptance by posting pride stickers in the office and on the website, creating inclusive intake forms and placing ads in public places the LGBTQ community patronizes.
The systemic issue of communicating at the clinic, office, medical school, and university levels needs to be more welcoming to LGBTQ individuals, according to Dizon. "When you're dealing with cancer, the last thing you want to feel is uncomfortable."