May 11th, 2019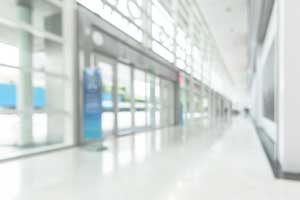 In February, Baystate Health, a not-for-profit integrated healthcare system that serves more than 800,000 people across western Massachusetts, announced plans to construct and operate a new behavioral health hospital in this region of the Commonwealth.
The project is a joint venture between Baystate Health and US HealthVest, a nationally known for-profit behavioral health care company that partners with existing health systems to improve access and expand inpatient psychiatric care and substance abuse services to underserved populations.
Shelly Hazlett, manager of public affairs for Baystate Health, provided a press release that offered details on the project.
According to the release, the new hospital will provide access to services for local patients, including children, adolescents, geriatric patients, those who are behaviorally disruptive and patients with substance abuse problems or dual diagnoses.
The release pointed out that existing facilities are "…aging and decentralized."
By designing a new building, Baystate will have the opportunity to configure rooms and incorporate features specific to providing behavioral health services.
Although intended ultimately to increase access to high-quality services, the proposed unit closures are cause for concern, according to Karen Gromis, deputy director, NAMI Mass. "While we always support additional psych beds in an area, we never like to hear about closing units, especially in rural, underserved areas like the towns that the three hospitals are located in," she said.
Gromis noted that Baystate Franklin Medical Center in Greenfield has 22 adult beds; Baystate Noble Hospital in Westfield has 20 adult beds; and Baystate Wing Hospital in Palmer has 12 adult and 15 geriatric beds. She reported that Baystate plans to close the psychiatric units of these three hospitals.
According to Baystate Health's release, the current inpatient behavioral health units will operate as usual until the new facility is ready for occupancy. Baystate anticipates that it might be two years before the new hospital is operational. At that time, patients will transition to the new facility and outpatient and partial hospitalization services will be provided locally at Baystate Health's community hospitals.
The location of the new behavioral health hospital has also raised some red flags for Gromis, who fears the facility may be built in Springfield.  She said that such a rural locale could pose a public transportation challenge for some patients and pointed out that Westfield and Greenfield "…aren't exactly next door neighbors to Springfield." People who need mental health services may have difficulty getting to the new hospital.
Moreover, Gromis reported that most of the time people need these facilities when they are in crisis and they rely on their neighborhood services.
On March 5, Baystate received the green light to construct the new facility on property in Holyoke.
Nancy Shendell-Falik, RN, MA, president, Baystate Medical Center and senior vice president of Hospital Operations for Baystate Health, issued a statement on March 6 related to the proposed Holyoke site for the new hospital.
In part, it noted, "These plans support our commitment to the community and will allow the proposed joint venture to increase capacity by greater than 30 percent for inpatient behavioral healthcare for adults, and children/adolescents in a dedicated, state-of-the-art hospital."
By Phyllis Hanlon