February 11th, 2018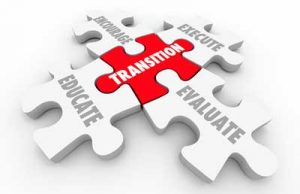 Life is all about transitions. It's what keeps things interesting and challenges our complacency.
I'm honored to take over the reins of New England Psychologist, an independent voice that began life as Massachusetts Psychologist in 1993 by Denise Yocum, Psy.D., expanding to all of New England in 2002.
Dr. Yocum approached me at the beginning of October to discuss the possibility of purchasing the publication after deciding the time was ripe for retirement. Following a few discussions, it became clear we were aligned in both interests and beliefs.
I want to take a moment to thank Dr. Yocum for her vision in launching this publication and for her tireless dedication over the past 24 years in bringing the great journalism of New England Psychologist to you.
Her legacy is a publication read and relied on by thousands of psychologists every month. We hope to not only continue but expand upon this foundation in the future.
Psych Central was born just a couple of years after Massachusetts Psychologist and began as my personal mental health and psychology education website. I added to it gradually, growing its traffic slowly, which eventually led to where we are today.
Currently, Psych Central is one of the most trafficked mental health and psychology websites–visited by more than seven million people from around the world each month.
The value of good, objective information provided by an independent source is not lost on me because that is the same mission that has long driven us at Psych Central. That's why we launched Psych Central Professional in 2010 specifically for mental health professionals, to expand our efforts to help folks with everything necessary to be successful in their careers.
In partnership with Psych Central Professional, we hope to grow New England Psychologist and the journalism expertise for which Dr. Yocum and the dedicated writers and editors have built a stellar reputation. And, we hope to reach even more psychologists and other mental health professionals every month as we build upon this solid foundation.
Eventually, we may revisit how New England Psychologist is distributed because the publishing and mailing costs of a print publication have significantly increased over time.
You can help us make this transition more successful.
You can leave us feedback about what you love and what you don't love about New England Psychologist at: talkback@psychcentral.com
You can sign up for our New England Psychologist email list to get exclusive updates only available to our subscribers: http://eepurl.com/dfBalr (or scan the accompanying QR code)
We're looking forward to a great 2018 with you, our loyal readers.
By John Grohol, Psy.D.