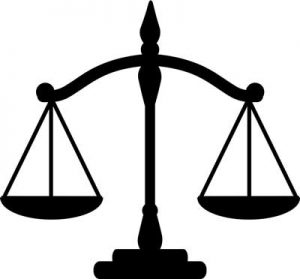 In 2001, I began writing this legal column. Over the years, I've written fewer and it is likely this one is the last.
I am very appreciative of the opportunity to write and express views in this space, but now it is someone else's turn with new energy and, perhaps, new viewpoints.
It's become concerning recently that issues that appeared to be resolved have re-surfaced to be debated and adjusted. Issues including "affordable care" and "parity" of treatment of mental health and physical health are again at the forefront.
Another major concern is insurance as not all psychologists are able to get listed on insurance panels and some psychologists are not willing to accept the amounts paid by the insurance carriers.
"Co-pays" and "deductibles" still need further study. Psychologists who accept third party payments should remember that insurance companies and the government (through Medicaid or Medicare) can audit their accounts.
Some issues and points regarding the practice of psychology have not changed.
It is still important to keep records and notes for all patients. It is still important to maintain "informed consent" forms and confidentiality for all matters relating to the practice of psychology.
As general rules, a psychologist should not have "dual relationships" or "inappropriate touching" with patients.
Also, HIPAA did not foreshadow doom because most psychologists are able to maintain confidentiality with the use of modern technology. Although Skype may be HIPAA non-compliant, most technology can be encrypted in order to maintain privacy and confidentiality.
There continues to be debate concerning teletherapy sessions, particularly across state lines.
After 46 years of practicing law, it is time for me to do other things. Although, after 40 years of teaching, I have also stopped teaching classes, I plan to continue on in academia for another few years.
For now, I am still available to confer, but I will not be taking on any new clients or new cases.
It has been a privilege to have had the opportunity to write on many topics and I will miss it. If there continue to be topics of interest where someone would like an opinion from me, please contact me with the request.
The world very much needs the services that psychologists provide to guide, explain, mentor, evaluate and listen to all the issues that can affect individuals and groups.
What have I learned?
Firstly, most people are of good faith. They mean well and make good effort every day.
Secondly, to be mature, a person needs to accept personal responsibility for one's actions and needs to be able to see the world through other people's viewpoints and needs.
Either empathy or basic acceptance of the Golden Rule can achieve this understanding without the necessity of agreeing with these other viewpoints.
Thirdly, success is supported by basically being happy with yourself and what you are doing and it is based on using efforts and understanding toward your work that you would expect from someone you hired to do a particular task for you.
In other words, we should try to be as good as the professional we would hire for our own needs.
In the end, I wish for each of you the ability to get up and proceed with enthusiasm and to work in such a manner that you can easily put your head on the pillow on the end of each day.