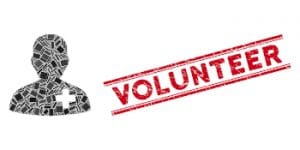 Few psychologists get into the profession for the enormous paycheck. Over the years, my colleagues have shared a range of reasons why they decided to become a psychologist. Not once has someone mentioned money.
Many of us already give back to the community in some way. Whether it's through volunteer work for a favorite charity, stepping up to help out with a local sports team, or helping out at school or the library, there are a multitude of volunteer opportunities from which to choose.
Psychologists can give back more in one way—that is, by doing work for people who might ordinarily not be able to afford your services, via a sliding scale payment method. You're still getting paid for your time – albeit at a reduced rate – and someone who might ordinarily not receive services gets them.
You don't have to offer this service to all of your clients. Most psychologists implement sliding-scale payments based upon family income levels, and might make only two or three spots available in their weekly schedule. Once filled, future clients will have to wait to be considered for this payment method.
If you want to go further in giving back to your community, I highly recommend reading the excellent article in this issue about the benefits that pro bono services offer – not just to our clients, but to ourselves as well.
Doing work for the sake of doing good gives most of us a sense of gratitude, and can turn into one of the more rewarding components of your professional life.