Psychologist Jobs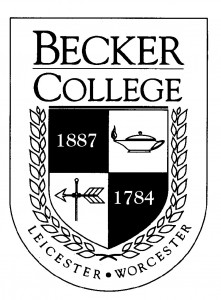 Becker College welcomes a future Associate Director of Training and Outreach for the Counseling Center.
To apply for this position, the following qualifications are necessary: licensure as a psychologist or licensure eligibility in the state of Massachusetts within five months of hire, a minimum of one year of previous experience in a Counseling Center setting, previous facilitation of counseling groups, strong Titanium software skills, experience supervising graduate trainees, and outreach skills.
Please send your cover letter, CV, three letters of recommendation, and graduate transcripts to Dr. Chantelle Pseekos, Director of the Counseling Center: chantelle.pseekos@becker.edu. Several brief supplemental essays, pertaining to your approach to supervision and outreach, and a de-identified intake report, including a treatment plan, will be requested for qualified applicants upon receipt of your application.
Becker College is an Equal Opportunity/Affirmative Action institution and prohibits discrimination on the basis of age, sex, race, color, religion, ancestry, national origin, disability, gender identification, genetic information, sexual orientation, marital status, veteran status or any other characteristic protected by federal, state or local law.


CAMBRIDGE HEALTH ALLIANCE: Health Psychologist
Cambridge Health Alliance, Department of Psychiatry, Harvard Medical School. The Department seeks a Clinical Psychologist with specialization and expertise in Health Psychology. This position will include program development, clinical training, and integrated mental health care in a growing system of primary care centers.
The Department of Psychiatry at Cambridge Health Alliance is an appointing department at Harvard Medical School. Our public health commitment to improving the health of our communities, coupled with a strong academic tradition, make this an ideal opportunity for candidates interested in caring for underserved populations in a rich clinical environment. Academic appointment, as determined by the criteria of Harvard Medical School, is anticipated.
Qualifications: Ph.D., Psy.D., or Ed.D., in psychology; licensed to practice psychology in Massachusetts; proven ability and experience in group programs and primary care settings; proven ability to work in a multidisciplinary team and resolve conflict in a high pressure work setting; and demonstrated excellence in training of psychology students at different levels of training. CBT training required, bilingual and/or bicultural abilities are desirable. Competitive compensation, excellent benefit package. Cambridge Health Alliance is an Equal Employment Opportunity employer, and women and minority candidates are strongly encouraged to apply. CV & letter to Colleen O'Brien Cambridge Health Alliance Dept. of Psychiatry, 1493 Cambridge Street, Cambridge, MA; Fax: 617-665-2521. Email preferred: coobrien@challiance.org


Rhode Island Hospital Hasbro Children's Hospital and Bradley Hospital
Affiliated Hospitals of the Warren Alpert Medical School of Brown University and Gateway Healthcare
The Department of Psychiatry, Division of Child and Adolescent Psychiatry at Rhode Island/Hasbro Children's Hospital and Bradley Hospital in Providence, RI is seeking Clinical Psychologists to work in our Outpatient programs. The programs are part of expanding collaborations between the Departments of Pediatrics and Psychiatry at Hasbro Children's Hospital, Bradley Hospital, and Gateway Healthcare. Opportunities exist for Brown University Clinical Faculty appointments and participation in training and clinical research.
Although the specific areas of specialization are open and negotiable, we are particularly interested in candidates with expertise in the evaluation and treatment of children and adolescents in the following areas: adolescent DBT, neurodevelopmental disorders, home-based treatment, and integrated care of children with chronic illnesses including cardiac, gastrointestinal, and/or feeding disorders.
Depending on candidates' interest and experience, approximately 25-50% of time may be devoted to service in integrated hospital-based or community settings, while the remainder of time is devoted to providing outpatient service within Child and Adolescent Psychiatry at either Rhode Island Hospital/Hasbro Children's Hospital or at Bradley Hospital.
Candidates for all positions must have a Ph.D. or Psy.D. in Clinical Psychology and be licensed or license-eligible in Rhode Island. Service in clinics in nearby southeastern Massachusetts requires a MA license. All positions are primarily clinical, however, we welcome applicants who have interests in training and clinical research. Please include CV along with a letter of interest: For Pediatric Psychology positions, please send to Debra Lobato, Ph.D., Director of Child Psychology and Behavioral Health Integration, Rhode Island Hospital, Coro West, 1 Hoppin Street, Providence, RI 02903 and/or email: DLobato@Lifespan.org. For Child/Adolescent Clinical positions,please send to Anne Walters, Ph.D., Chief Psychologist, Bradley Hospital, 1011 Veteran's Memorial Parkway, East Providence, RI 02915 and/or email: AWalters@Lifespan.org.
Lifespan is an Equal Opportunity/Affirmative Action employer. All qualified applicants will receive consideration for employment without regard to race, color, religion, sex, national origin, age, ethnicity, sexual preference or orientation, ancestry, genetics, gender identity or expression, disability, protected veteran or marital status. Lifespan is a VEVRAA Federal Contractor.

Opportunities for Psychologists in Pediatric Primary Care:
Brookline, Hyde Park, Stoneham, & Sudbury
Join our practice's growing team of Pediatric Primary Care Psychologists
who hold positions embedded in the practices of our 9 pediatric partners.
Requires solid skills in assessment, consultation, targeted treatment; interest in a fast paced, novel clinical environment; computer facility sufficient for working in an EMR.
Can be: Part-time only / Full time in primary care / Augmented with outpatient work in one of our offices.
Includes preparatory training, on-site shadowing, individual and group supervision; mentoring, consultation & support and participation in program development.
Salaried with benefits
Openings for Psychologists, LMHC or LICSW
In our North Suburban and Metro West Outpatient Offices
Practice information can be found at: www.psycare.info
Send CV with letter of interest to:
Michael F. Jacques, Ph.D., Director, Psychological Care Associates at: mjacques@psycare.info


May Behavioral Health outpatient clinics are highly regarded community-based outpatient mental health centers with convenient locations in Walpole and Fall River (the Hyland Clinic). A division of the May Institute, May Behavioral Health has been committed to providing the highest standard of behavioral healthcare, education and rehabilitative services for more than 50 years. We serve a broad and diverse spectrum of the Massachusetts community, and see both adults and children in short and long term treatment. Our clinicians are specialists in evidence-based treatment, and have extensive experience in the evaluation and treatment of disorders, including, but not limited to, anxiety and depressive disorders, eating, personality and Bipolar disorders, schizophrenia, ADHD, ASD and PTSD.
May Institute is currently seeking a Licensed Clinical Psychologist to provide evidence-based treatment to individuals presenting with a range of psychiatric diagnoses. The position will be based at our outpatient clinic in Walpole with 1-2 days at our Fall River clinic. The psychologist will also conduct psychological and neuropsychological assessments, supervise predoctoral interns and doctoral practicum students for therapy and testing, and oversee our clinical research program across the Behavioral Health division. Early career psychologists will find this an excellent opportunity to gain clinical, supervisory and research experience. Seasoned psychologists will find this a great opportunity to create programming and join a highly collegial, interdisciplinary team.
This is a full-time salaried position located across two mental health clinics in Walpole and Fall River. The May Institute offers a comprehensive benefits package for full-time employees, generous earned leave, mileage reimbursement, and free opportunities for CEUs for employees.
Responsibilities:
Conduct intakes and complete biopsychosocial evaluations
Provide evidence-based treatments
Conduct psychological and neuropsychological assessments (training available)
Provide training and supervision of practicum students and predoctoral interns; participate as faculty in the APA-accredited psychology internship program
Oversee research and outcome data collection
Qualifications:
Doctoral degree in psychology, completion of APA-accredited internship, Licensure and Health Service Provider in Massachusetts eligible.
Experience with providing evidence-based treatments
Experience conducting original research
Experience providing supervision to psychology trainees preferred
Experience with psychological, neuropsychological and/or neurodevelopmental testing a plus
ADOS experience a plus
Must communicate effectively both orally and in writing
Interested candidates please apply online at:
https://careers-mayinstitute.icims.com/jobs/2066/clinical-psychologist/job?mode=view
For additional inquires please contact Brandon Morrocco, Manager of Talent Acquisition at 781.437.1235