Psychologist Jobs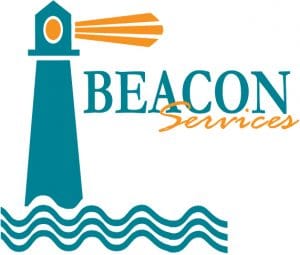 Licensed Psychologists, Licensed Mental Health Counselors (LMHC) and Licensed Independent Clinical Social Workers (LICSW)
Beacon ABA Services is a private group practice of behavior analysts and behavioral therapists organized to provide intensive behavioral services to individuals with developmental disabilities. The practice specializes in providing evidence-based treatment interventions to children with Autism Spectrum Disorder (ASD).
The Beacon Assessment Center, a program of Beacon ABA Services, specializes in assessing children with developmental, learning and behavior challenges. Our team of licensed psychologists and speech language pathologists provide clinical services to children in satellite offices across Massachusetts. We are currently looking to expand our service array.
We are currently seeking Licensed Psychologists, Licensed Mental Health Counselors (LMHC) and Licensed Independent Clinical Social Workers (LICSW) to provide individual, family, and group therapy. They will also be responsible for participation in multi-disciplinary assessments and clinical treatment teams.
Responsibilities include conducting Early Intervention Diagnostic Evaluations, Developmental Assessments, Neuropsychological Evaluations, and Educational Assessment and Clinical Consultation, providing evidence based therapeutic interventions for individual clients, families and groups using cognitive and behavioral methodologies, and providing child and family therapeutic interventions.
Please submit your resume to hrrecruitment@beaconservices.org or apply via http://smrtr.io/rHfZqw.
Please visit our website at www.beaconservices.org.
Selection for employment is made regardless of race, color, religion, creed, sex, sexual orientation, gender identity/expression, pregnancy, marital status, national origin, ancestry, age, disability, handicap, genetic information, someone who is a member of, applies to perform, or has an obligation to perform, service in a uniformed military service of the United States, including the National Guard, on the basis of that membership, application or obligation; veteran status, or any other bases protected by law.

Clinical Psychologist, Full and Part-time, Portland, ME
Portland, Maine: group practice; full and part-time psychologist positions doing child and adult assessments. Income competitive, productivity based. 207-828-4026, www.psydiagnostic.com.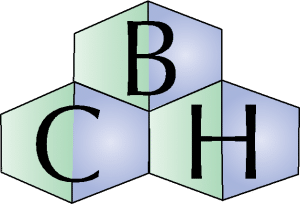 Full-time Psychologist, Worcester, Westborough & Fitchburg, MA
Full time psychologist needed for a multi-disciplinary group practice with offices in Worcester, Westborough and Fitchburg, MA.
We offer highly competitive reimbursements, collegial environment, comfortable offices and a varied, interesting case load. This is an employee position.
CV with letter of interest to michaelcirillo@hotmail.com or contact Dr. Cirillo at 508-791-3677
http://www.cornerstonebehavioralhealth.com/

Psychologist, Child and Adolescent
Psychiatry Division
McLean Hospital
Full-Time Staff
McLean Hospital is a comprehensive psychiatric hospital committed to providing easy access to superior quality, cost-effective mental health services in the Boston area, Massachusetts and beyond. Since 1811, McLean Hospital has been a world leader in the treatment of mental illness and chemical dependency, research into the cause of mental illness and the training of generations of mental health care providers. We invite you to become part of a team that delivers exceptional clinical care.
McLean Hospital is seeking to fill a full-time staff psychologist position in the OCD Institute for Children and Adolescents (OCDI Jr.). Since 1997, McLean has been home to the Obsessive Compulsive Disorder Institute (OCDI), a treatment program for adults. The OCDI Jr., which opened in 2015, is a residential program for children and adolescents ages 10 to 17 who present with obsessive compulsive disorder (OCD), anxiety, and related disorders. Located on McLean Hospital's Southeast campus in Middleborough, Massachusetts, the program provides cutting-edge treatment delivered in a sensitive and nurturing manner. The primary treatments used are Exposure and Response Prevention (ERP) and Acceptance and Commitment Therapy (ACT). These evidence-based behavioral treatment approaches have been shown to have a profound and positive impact on the lives of children and adolescents struggling with OCD and related anxiety disorders. The OCDI Jr. is one of only two programs in the country to provide this form of residential evidence-based treatment for anxious youth. The position offers an opportunity for a psychologist with interest in OCD, anxiety, related evidence-based treatments, and clinical research. By meeting HMS teaching responsibilities, the candidate will be proposed for a concurrent academic appointment as an Instructor in Psychology in the Department of Psychiatry at Harvard Medical School.
Qualifications:
· Candidates must have a doctoral degree in Clinical Psychology from an APA-accredited program
· Must have completed an APA-accredited internship
· Licensed (or eligible for licensure) as a Psychologist HSP in the state of Massachusetts.
· Knowledge of and experience in anxiety related disorders including OCD
· Treatments such as ERP and ACT, are desirable but not required.
Qualified women and minority candidates are strongly encouraged to apply.
To Apply:
Interested applicants should send a letter of interest and curriculum vitae to Mark Picciotto, PhD, at mpicciotto@partners.org
Review of applications will begin immediately and continue until the position is filled.
As an equal opportunity employer, McLean seeks qualified candidates for all employment opportunities without regard to race, color, age, religion, gender, national origin, disability or veteran status. McLean particularly welcomes applications from minorities, women, and persons with disabilities.
A Member of the Partners Healthcare System