Psychologist Jobs


Open Rank New Faculty Position
William James College in Boston Massachusetts is seeking a Geropsychologist for a full-time core faculty position to join our dynamic faculty and Geropsychology Concentration within the Department of Clinical Psychology.
Formerly the Massachusetts School of Professional Psychology, our institution strives to be a preeminent school of psychology integrating rigorous academic instruction with extensive field education and close attention to professional development.
The successful candidate is expected to devote half time to a reduced load of departmental service, including teaching, advising, and supervision of doctoral research projects. The remaining half time would be devoted to the creation of an active program of research in geropsychology and the pursuit of external funding.
Qualifications: Ph.D. or Psy.D, in Clinical Psychology, be licensed or license- eligible in Massachusetts, and have teaching and research experience.
Application Procedure: Review immediately upon receipt. Interested candidates should submit: (1) A detailed letter of application responding to the stated qualifications ; (2) a curriculum vitae; and (3) a list of three professional references with complete contact information. (References will not be contacted without the candidate's prior permission.) Materials should be submitted electronically to: Ms. Mary-Alice Howard, Director, Human Resources, at Mary-Alice_Howard@mspp.edu.
Important Notice: William James College is an equal opportunity employer and is a community that embraces multiculturalism. As such, persons from historically under-represented minority groups are encouraged to apply.

Spanish Speaking Psychologist- Part-Time
The Southern Jamaica Plain Health Center, a community health center of Brigham and Women's Hospital, is seeking a part-time psychologist to join its Behavioral Health Department. Spanish fluency required. This position offers a collaborative team approach, wide range of clients, a flexible schedule as well opportunities for professional development and care collaboration in a multidisciplinary, patient- centered, medical home. Please send CV to: asoler@partners.org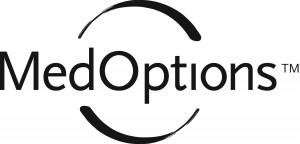 Clinical Psychologists
Immediate positions available for psychologists interested in working with the geriatric population! MedOptions is the leading provider of behavioral health services to residents in nursing homes & assisted living facilities. We provide services in 7 states and Washington, DC and have openings throughout:
Connecticut
Massachusetts
Rhode Island
We offer a weekday schedule & full benefit package where MedOptions pays 65-85% of the health insurance premiums, depending on plan & coverage selected. Contact us today to learn how you can become part of our dynamic team and make a difference in the lives of the residents you treat!
Recruiting Department
800-370-3651


Administrative Coordinator of Clinical Training
May Institute currently seeks an Administrative Coordinator of Clinical Training responsible for the day-to-day organization and coordination of operations within the Professional Development Department. These include activities associated with the Doctoral Internship Program in Clinical Psychology Internship Program (APA-accredited), the agency's Continuing Education program, and administrative aspects of the agency's research activities.
This is a full-time, salaried position reporting to the Vice-President of Professional Training and Research. May Institute offers a comprehensive benefits package for full-timeemployees,generous earned leave, and excellent professional growth opportunities.
Responsibilities:
Administrative support and coordination of the Doctoral Internship program in Clinical Psychology, accredited by the American Psychological Association (APA) and all other levels of training (e.g., practicum program, post-doctoral fellowship)
Organization and coordination of program offerings at the May Center for Continuing Education, accredited by the American Psychological Association (APA) and the Behavior Analyst Certification Board (BACB) in accordance with the accrediting guidelines and regulations
Act as a liaison between faculty and trainees as well as between the May Institute and institutions of higher education.
Assist the VP of Professional Training and Research in collating, monitoring and reporting agency-wide research endeavors
Support the clinical activities provided within the May Center for Evaluation and Treatment
Requirements:
Knowledge:
Bachelor's degree required
Three to five years of related experience required
Experience working with APA-accredited Psychology Internship program strongly preferred
Knowledge of planning and scheduling techniques
Familiarity with on-line training and meeting environments (e.g., Citrix, Gotomeetings)
Skills:
Excellent written and verbal communication skills
Strong interpersonal skills
Superior organizational and problem resolution skills
Strong basic computer software (MS Office, MS Excel) skills
Abilities:
Ability to interact effectively as a member of a team and work collaboratively with faculty and staff
Ability to aggregate data and present findings
Experience working with electronic medical records preferred
To apply for this position and view all our current job openings please visit: Mayinstitutejobs.org

Behavioral Clinician with Doctorate in Psychology
The Judge Rotenberg Educational Center (JRC) is a fast-growing, highly structured residential special needs program located within commuting distance of Boston and Providence that serves children, adolescents and adults presenting a wide array of challenging behaviors, including autism and/or conduct/psychiatric disorders. JRC's program involves the consistent application of a wide range of effective behavioral principles to education and treatment. Each JRC clinician oversees the behavioral treatment of a caseload of students. We are looking for full-time clinicians who are committed to using or learning the behavioral model. Starting salary 90,000. Excellent benefits, and a happy, motivated environment. Please send resume to: m.nichols@judgerc.org or Marisol Nichols, JRC, 240 Turnpike Street, Canton, Ma 02021 or fax 781-828-7547. Visit our website at www.judgerc.org.


Licensed Clinical Psychologist
The May Center for Evaluation and Treatment
May Institute is an award-winning nonprofit organization that provides educational, rehabilitative, and behavioral healthcare services to individuals with autism spectrum disorders and other developmental disabilities, brain injury, mental illness, and behavioral health needs.
May Institute is currently seeking a Licensed Clinical Psychologist to provide psychological and neurodevelopmental assessments and treatment services to children and adolescents suspected of having an autism spectrum disorder. This role will also help to coordinate the delivery of services for the clinic.
This is a full-time, salaried position located within the May Center for Evaluation and Treatment in Randolph, MA. The May Institute offers a comprehensive benefits package for full-time employees, generous earned leave, and excellent research opportunities.
Responsibilities:
Conduct clinical interviews, psychological and neurodevelopmental assessments, and comprehensive feedback to families
Provide training and supervision of practicum and doctoral level psychology trainees; participate as faculty in the APA-accredited psychology internship program.
Help to coordinate the clinical operations service component of the Center
Collaborate with both internal May programs and external community-based resources to generate referrals and provide treatment options for children assessed by the Center
Present at group case seminar series and assist in ongoing development of seminar series
Contribute to autism literature through ongoing research and conference presentations
Requirements:
Doctoral degree in psychology, Independent Licensure and Health Service Provider in Massachusetts
Experience in the evaluation and treatment of children with autism, intellectual disability, and other neurodevelopmental disorders utilizing evidence-based methods (including the Autism Diagnostic Observation Schedule – ADOS) required.
Minimum of two years' experience providing direct clinical services
Experience providing clinical supervision to psychology trainees
Must communicate effectively both orally and in writing; experience with public speaking desirable
Experience working with electronic medical record preferred
To apply for this position and view all our current job openings please visit: Mayinstitutejobs.org