Psychologist Jobs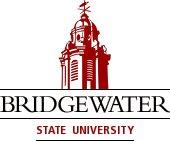 Assistant/Associate Professor of Clinical Psychology
The Department of Psychology at Bridgewater State University is pleased to announce a full-time, tenure-track faculty position in Clinical Psychology (rank open) to start Fall 2017. Bridgewater State University is a four-year comprehensive university in southeastern Massachusetts serving over 10,000 undergraduate and graduate students via opportunities for close student/faculty interaction and a commitment to social justice. BSU is primarily a teaching institution with ample opportunity for research (especially in collaboration with students). Internal funds are available for faculty scholarship and professional travel, while the psychology department has a large subject pool and ample lab space.
Essential Duties:
This position requires teaching in the undergraduate major and our MPCAC-accredited M.A. program in Clinical Psychology; courses will be in your area of specialization, along with others such as Clinical, Personality, and/or Developmental Psychology. Other responsibilities include engaging in scholarly activity, advising undergraduate and graduate students, supervising undergraduate and graduate fieldwork, and service to the department and university. In addition, this position carries the opportunity for leadership roles such as Graduate Program Coordinator.
Required Minimum Qualifications:
Applicants must have completed a Ph.D. from an APA-accredited Clinical Psychology program and must be licensed or license-eligible in Massachusetts on or before September 1, 2017.
Applicants should have the ability to meet the responsibilities identified above and present evidence of excellent teaching, scholarship, and commitment to diversity, inclusion, and social justice. Applicants should have experience as the primary instructor for at least one psychology course.
Salary is commensurate with qualification and experience.
Please visit our job site at https://jobs.bridgew.edu for full job details and to apply on-line.
Bridgewater State University (BSU) is an affirmative action/equal opportunity employer which actively seeks to increase the diversity of its workforce. We are dedicated to providing educational, working and living environments that value the diverse backgrounds of all people.