Psychologist Jobs
ADULT PSYCHOLOGISTS – PhD – Full and Part Time – Massachusetts –
Reliant Medical Group is seeking talented Massachusetts Licensed Doctoral level Psychologists with a minimum of two or more years of experience to complement Reliant's creative energetic team.
Candidates will have: Interest in working in an Innovative Program with Primary Care and Specialty Care providers, passion for health and general psychology, ability to evaluate and treat depression, anxiety, stress and other psychological disorders, skilled in utilizing Cognitive Behavioral Therapies and an interest in obesity. Reliant Medical Group, founded in 1929, is an established multi-specialty group practice. Our physician led integrated healthcare delivery system has 500 providers that care for over 325,000 patients throughout the 25 locations in Metro West (of Boston) and Central Massachusetts. Competitive compensation package with comprehensive benefits to include a 403(b) retirement plan with a strong match.
Please send your confidential CV to: Barry Baker, Reliant Medical Group, 100 Front Street, 12th flr, Worcester, MA 01608, Email: barry.baker@reliantmedicalgroup.org, F: 508-453-8182, or P: 774-261-1371.


Post-Doctoral Training Programs
MassGeneral for Children is part of North Shore Medical Center (NSMC) and Partners Health Care, located in Salem, MA. We serve children, adolescents and young adults and their families.
MassGeneral for Children at NSMC offers will a number of full-time fellowships to run from September 2016 through the end of August 2017. It carries a $35,000 stipend along with hospital benefits.
A number of possible combinations will be available:
Full-time pediatric neuropsychology in the Neurodevelopmental Center (NDC)
Half-time in the Outpatient Child Mental Health Dept. & half-time in the NDC
Half-time in the Adolescent Partial Hospital Program & half-time in the NDC
Half-time in the Child Psychiatry Service (Inpatient) & half-time in the NDC
Full-time MH: Half-time in the Outpatient Child Mental Health Dept. & half-time in the Child Psychiatry Service
Applicants should indicate which options, in order of preference, they are interested in when submitting your application.
Neurodevelopmental Center:
The NDC is an outpatient evaluation center. The fellowship involves supervised neuropsychological, psycho-educational and psychological testing of children, adolescents and young adults, and weekly didactic seminar. The majority of individuals are school-aged, with learning, attention, social-emotional and behavioral problems. We also see pre-school children, including toddlers and infants, and occasionally young adults/college students. A percentage of individuals seen in the NDC have more severe developmental disorders, including autism spectrum disorders and intellectual disabilities, or frank neurological dysfunction, including post-concussion, cerebral palsy, or seizure disorders. Some of the more complicated, multiply-impaired children are seen through our Multi-Discipline Evaluation Clinic (MDEC), which includes evaluations by clinicians from a variety of disciplines, typically including Speech and Language, Occupational Therapy, Physical Therapy and Pediatric Neurology.
Evaluations:
Evaluations may include neuropsychological assessments, personality assessments with projective testing and educational testing. We generally ascribe to the process approach to neuropsychological assessment, which incorporates cognitive psychology as well as brain-behavior relationships. The type and extent of testing is predicated on 1) the clinical questions asked, and 2) the type and extent of testing authorized by insurance.
Requirements:
The amount of testing required of post-doctoral fellows is based on a billable hour system. Fellows are required to bring in 50% billable hours (i.e., an average of 10 hours/week over 44 weeks/year = 440 billable hours/year for the 20 hours/week positions, or 880 billable hours/year for the full-time position). Since individual evaluations may range anywhere from 6 to 16 hours, this means that the student will be seeing an average of at least one patient a week (half-time position) or two patients a week (full-time position)
Supervision:
Each fellow is matched with a primary supervisor. Typically, supervisors meet on a regular, weekly basis to discuss up-coming cases, go over test results and review reports. At the beginning of the year, the supervisor will typically meet with the parents and child along with the fellow prior to the evaluation during the diagnostic interview, as well attend the feedback meeting with the parents. As the fellow acquires experience and confidence in these areas, the supervisor's role will decrease. During the course of the year, the fellow is also encouraged to work with other supervisors on different kinds of cases.
Seminars & other training opportunities:
There is a weekly, 2-hour seminar that covers a variety of topics pertinent to the population seen at the Center. Presenters include Drs. Skoff and Caggiano, as well as other NDC staff, clinicians from other departments, and speakers from outside the hospital.
The NDC also has staff meeting twice a month, also on Thursdays. Usually one of these will be a presentation by an outside speaker. Topics scheduled for the present year, as examples, include: Neural Basis of Executive Functions in Preschool Children, Transition Services for Individuals with Autism Spectrum Disorders, and Early predictors of language and ASD in high risk infants.
In addition, there is usually a case presentation during one of the staff meetings, and fellows are invited to present a case toward the end of their tenure here.
There is also usually an informal, one hour meeting most weeks to discuss practical issues, such as administration and scoring of tests, report writing and feedback meetings, and case discussions.
Prerequisites:
* Clinical experience with children or adolescents & families (e.g., Internship).
* Training and clinical experience with the WISC & intellectual testing.
* Training and clinical experience administering & interpreting projective tests (preferably including the Rorschach).
Outpatient Mental Health Department:
The OPMH Department is comprised of MassGeneral for Children at North Shore Medical Center which serves children and their families in the greater North Shore area, an adult outpatient clinic which is also located at NSMC in Salem, and a community-based clinic located on Boston Street in Lynn which serves pediatric through geriatric populations. Post-doctoral students will be required to meet specific training commitments to facilitate their learning objectives and to ensure the high level of care associated with hospital based level of care. Each post-doctoral fellow will be assigned a supervisor, with whom they will meet for individual supervision one hour each week. Fellows will also have an opportunity to supervise a Master's level clinician and receive didactic and clinical support around clinical supervision issues.
Caseloads:
Post-doctoral fellows will be expected to carry the equivalent of 10-12 cases per week for a 20-hour internship, which will be built up over a two-month orientation period. Weekly schedules of patient contact must be kept by the student and turned in weekly to both the billing office and to their individual supervisors, who will use these to track licensure credit time.
Students may have the opportunity to co-facilitate at least 1 therapy group during their training. These will be co-led with a senior staff clinician and focus upon skills based training groups, behaviorally focused groups, and therapy groups focused on specific needs (e.g., children of divorced parents).
Meetings and Training Opportunities:
All students are required to attend specific meetings to enhance their training experience within the program and to add to the depth of their exposure of various disciplines and treatment interventions. Students are expected to attend all meetings unless otherwise directed by their immediate individual supervisor.
One dedicated team meeting per week (hospital only)
There are three teams: Preschool (children 5 years, 11 months or younger), Behavioral Medicine (children with a referral issue associated with a medical condition such as migraine headaches, diabetes, etc.), and General (children from the ages of 5 years, 11 months through 18 with a variety of presenting issues)
Didactic Training Lectures (Wednesday 9-11 AM) Dr. Lauren DeRienzo, PsyD

Intervention: Lectures cover a range of diagnostic and theoretical issues, but focus primarily on professional competencies and intervention (e.g., cultural diversity, ethics, CBT for anxiety disorders, working with attachment disordered children, strategies for intervening with trauma, mood disorders, etc.).
Case Presentation: Student will each present 2 cases in the course of the year that they have prepared to provide experience in conceptualizing problems, planning interventions, differential diagnosis, identifying treatment strategies, and monitoring change in therapy. Modalities for these treatments, whether family, individual or group, will be determined by the presenting student.

One Multidisciplinary Team per week (offered various times during the week)
Monthly Staff Meetings
Monthly Behavioral Medicine Consultation and Presentation.
The Department also hosts a Friday Educational Lecture Series on the first Friday of every month 9:30-11am. Presenters are typically professionals working and conducting research in the Boston and North Shore area.
Adolescent Partial Hospital Program:
The PHP is a day treatment program for adolescents and offers a broad range of clinical experiences. The population ranges from aged 12 to 18 and consists of both males and females with a wide range of diagnoses including Autism Spectrum Disorders, behavioral disorders, mood disorders and anxiety disorder (including PTSD, OCD, social phobia, and panic disorder). Referrals for the program are made by schools, inpatient hospitals, outpatient providers, and families. Participants' enrollment in the program lasts between 5 to 14 days, on average.
As a post doctoral fellow you act as one of the clinical case managers carrying a case load of 1 to 2 patients at a time. Additionally, you will facilitate 4-5 psychoeducational and psychotherapy groups weekly. Responsibilities include: conducting initial intake assessments, daily individual therapy with patients (30 – 60 minutes), one to two groups per day, family therapy, management of the group milieu, and collaboration with families, schools, and outpatient clinical providers. In addition, you are expected to attend weekly team meetings and monthly staff meetings and complete relevant administrative duties, such as paperwork, discharge planning, and insurance authorizations.
Child Psychiatry Service:
Fellows in the Child Psychiatry Service facilitate groups, have a select group of patients with whom they will conduct individual and family therapy, and provide consultation and education for the multidisciplinary team.
Primary Staff:
Barry Skoff, Ph.D. Clinical Director & Director of Training, Neurodevelopmental Center; Joseph DiPietro, Psy.D. Director of Outpatient Mental Health; Lauren DeRienzo, PsyD. Training Coordinator, Outpatient Mental Health; Maria Stacy, MSW. Director, Adolescent Partial Hospital Program; Robert Caggiano, Ed.D. Executive Director Psychiatry & Mental Health, Chief of Psychology and Neuropsychology NSMC
To Apply:
Please send or email a letter of interest, indicating which fellowship options you are interested in, along with your curriculum vita, 2 or 3 sample reports (preferably evaluations of children or adolescents), and 3 letters of reference to:
Barry Skoff, Ph.D. (bskoff@partners.org)
Clinical Director, NDC
57 Highland Ave.
Salem, MA 01970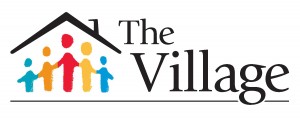 HEALTH PSYCHOLOGIST – PEDIATRIC PRACTICE
THE VILLAGE FOR FAMILIES AND CHILDREN, HARTFORD, CT
The Village for Families and Children is seeking up to two Health Psychologists for exciting opportunities to help us transform two active, hospital-affiliated pediatrics clinics into fully integrated medical/behavioral practices.
The successful candidates will work alongside Pediatricians, nurses and other primary care providers in serving children and their family members as part of a "Two-Generation" integrated model to improve outcomes for children and families.
Essential Duties and Responsibilities:
Participating in bi-directional physical and mental health screening procedures
Coordinating care through electronic record sharing, brief consultations, focused interventions, assessing and addressing families' health-related social needs, and referrals to specialty medical and behavioral health services
Improving overall health outcomes by insuring integrated attention to all health needs
Serving as behavioral health resource to primary care staff
Supervising pre-doctoral interns and/or graduate-level trainees, as assigned
Providing parent/patient education, resources and support
Collaborating with Care Coordinators to insure access to community resources
Providing evidence-based care to a caseload of both integrated care and specialty behavioral health clients, as needed
Assisting with data collection and data integrity to determine program effectiveness
Qualifications:
Must have a doctorate (Ph.D. or Psy.D.) from an APA-approved training program and internship. Must be currently licensed, or license eligible, to practice independently in Connecticut.
In addition, the candidate
Should have the ability and understanding of how to practice in a primary care setting, as opposed to traditional behavioral health settings
Should have working knowledge of behavioral medicine and evidence-based treatments for medical and mental health conditions
Must have training and skills in evidence-based psychological intervention
Should have training and experience in cognitive behavioral therapy and motivational interviewing
Ideally, will have experience working in integrated medical settings
Must be flexible and able to adapt to high energy, high activity environment
Spanish language skills are a plus.
Applications are welcome immediately. Those interested should apply online at: http://thevillage.atsondemand.com/index.cfm?fuseaction=512620.viewjobdetail&CID=512620&JID=552357. In addition to competitive salary and benefits, The Village also is offering a $3,000 sign-on bonus for the qualified candidates. Additional information is available on the website or by contacting:
Michael Carretta
860-236-4511, x 3401
The Village is an Equal Opportunity Employer; individuals from minority and underrepresented groups are strongly encouraged to apply.
About Us
The Village has been working to strengthen children and families for over 200 years. Today we provide a full range of behavioral health services for children, adults and families, plus foster care and adoption services, community support services for children and families, and both prevention and early intervention in our outpatient facilities, local schools, and throughout the community.