Psychologist Jobs

Contract Opportunity
Supplement your practice's revenue without incurring the burden of unnecessary and excessive administrative costs.
UMass Medical School is seeking Massachusetts-licensed physicians and psychologists, along with physician assistants, nurse practitioners, LICSWs, and clinical nurse specialists to join our provider network to conduct disability-related client exams. We offer our providers $155.51 per consultative exam (if a psychiatrist) and $120.41 (if a psychologist); additional compensation is provided for testing. As a contract provider, you can set your own schedule and determine the number of patients you wish to see, plus you will not be responsible for follow-up treatment. There is minimal administrative impact on you or your staff – we will schedule to your preference, provide transportation and interpreters if needed, make reminder calls, and cover transcription service costs.
Interested in learning more? Email us at Dayce.Moore@umassmed.edu or call 781-588-3384. Or visit our website at http://commed.umassmed.edu/des


Geropsychologist, Clinical Psychology Department
William James College is seeking a Geropsychologist for their Clinical Psychology Department. This position seeks a teacher and researcher eager to join and enhance a new concentration and mentor the next generation of Geropsychologists.
Qualifications: Candidate must hold a Ph.D. or Psy.D, in Clinical Psychology, be licensed or license- eligible in Massachusetts, and have teaching experience. The successful applicant will pursue scholarly activities, and develop an active program of research with the expectation of external funding. An individualized contract will include teaching, advising, supervision of doctoral research projects, and committee assignments.
Application Procedure: Review of applications will begin upon receipt. Interested candidates should submit:
a detailed letter of application responding to the stated qualifications
a curriculum vitae
a list of three professional references with complete contact information. (References will not be contacted without the candidate's prior permission.)
Materials should be submitted electronically to: Ellen Collins, Director of Human Resources at HR@williamjames.edu.
Important Notice to All Candidates: William James College is an equal opportunity employer and is a community that embraces multiculturalism. As such, persons from historically under-represented minority groups are encouraged to apply.

Adult Psychologists – PhD – Full and Part Time – Massachusetts –
Reliant Medical Group is seeking talented Massachusetts Licensed Doctoral level Psychologists with a minimum of two or more years of experience to complement Reliant's creative energetic team.
Candidates will have: Interest in working in an Innovative Program with Primary Care and Specialty Care providers, passion for health and general psychology, ability to evaluate and treat depression, anxiety, stress and other psychological disorders, skilled in utilizing Cognitive Behavioral Therapies and an interest in obesity. Reliant Medical Group, founded in 1929, is an established multi-specialty group practice. Our physician led integrated healthcare delivery system has 500 providers that care for over 325,000 patients throughout the 25 locations in Metro West (of Boston) and Central Massachusetts. Competitive compensation package with comprehensive benefits to include a 403(b) retirement plan with a strong match.
Please send your confidential CV to: Melissa Miller, Provider Recruiter, Reliant Medical Group,
100 Front Street, 12th floor, Worcester, MA 01608, Email: melissa.miller@reliantmedicalgroup.org, Phone: 1-774-261-1375, Fax: 1-508-453-8019, www.reliantmedicalgroup.org/careers

Clinical Psychologist
Provide clinical support to the Groden Network programs as well as external school consultation and conduct external school based evaluations. Must possess a Doctoral degree and RI License in clinical psychology. Experience providing clinical care to children/adults with autism and /or developmental disabilities and behavioral challenges. BCBA-D preferred. The successful candidate will report to the CEO. Please send CV and cover letter to: The Groden Network, HR Dept. 610 Manton Ave. Providence, RI 02909. Email: hiring@grodencenter.org EOE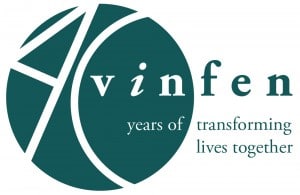 Psychologist PhD needed to provide services to youth experiencing episodes of psychosis.
The Prevention and Recovery in Early Psychosis (PREP®) Program of the Massachusetts Mental Health Center (MMHC) is seeking a full-time, licensed Psychologist PhD to join its team.
This position may provide opportunities for teaching and supervision along with appointment as Instructor or Assistant Professor at the Harvard Medical School.
To apply, visit www.vinfen.org/careers and search Keyword: PREP
Vinfen is an Equal Opportunity Employer. All qualified applicants will receive consideration for employment without regard to race, color, religion, sex, pregnancy, sexual orientation, gender identity, national origin, age, protected veteran status, or disability status.