Psychologist Jobs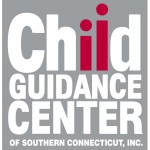 The Child Guidance Center of Southern Connecticut
seeks a dynamic, innovative, expert Clinical Director to continue the agency's 60 year commitment to excellence in its clinical programs for children, adolescents and families, and in its advanced practice training programs. Visit www.childguidancect.org/forprofessionals for complete program description and application information.

Behavioral Consultant
$6,000 sign on bonus!
Advocates, Inc. seeks a full-time Doctoral-level Behavioral Consultant to develop, monitor and coordinate behavioral plans for individuals served by the Department of Developmental Services. Working as part of a team of Consultants throughout Southeastern MA, you will also provide consultation and training for providers, families, and DDS staff. Familiarity with developmental disabilities, mental health disorders, and person centered planning are a plus. Salary range is $70,000 -$80,000 depending upon licensure. Licensed supervision is available.
Advocates offers a comprehensive benefits package including medical, dental, and life insurance, tuition reimbursement, 401(k) and a holiday/vacation package. To apply, send your resume, to: HR, Advocates, Inc., One Clarks Hill, Suite 305, Framingham, MA 01702, Fax: (508) 628-6426, email: jobs@advocatesinc.org
Advocates is an EOE committed to employing a diverse workforce.

WE ARE EXPANDING. ADDING MORE PSYCHOLOGISTS FOR OUR INTEGRATED BEHAVIORAL HEALTH PROGRAM !
Psychologist – Worcester Areas – Doctoral Level Required – Excellent Work Environment – Reliant Medical Group (Formerly Fallon Clinic) is seeking talented Massachusetts licensed Doctoral level Psychologists with a minimum of 2-5+ years of experience to complement their creative energetic team. Unparalleled compensation and a supportive structure. Recently named "Best Place to Work in Massachusetts" by Best of Boston, The Boston Globe and The Boston Business Journal.
Premier Multi Specialty Group in the region
Interest in working in an Integrated Program with Primary Care and Specialty Care
Interest in health and general psychology
Competent to evaluate and treat depression, anxiety, stress and other psychological disorders
Cognitive Behavioral Therapies
Interest in obesity
Enjoy a great work/ life balance
Join a facility that takes pride in each and every employee. Salary is commensurate with experience. Our innovative Behavioral Medicine Department is growing and adding Psychologists for a more integrative approach to well-being and overall health.
Opportunities in the following locations: Worcester, Auburn, Leominster/Fitchburg, Westborough
Reliant Medical Group is a proud affiliate of Atrius Health.
For more information email: robyn.baker@reliantmedicalgroup.org or call 774-261-1096.