Psychologist Jobs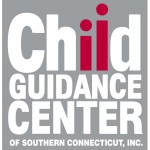 The Child Guidance Center of Southern Connecticut
seeks a dynamic, innovative, expert Clinical Director to continue the agency's 60 year commitment to excellence in its clinical programs for children, adolescents and families, and in its advanced practice training programs. This is a rare opportunity for clinical leadership and teaching. For a detailed job description and application information, follow the link http://childguidancect.org/Pdfs/_Jobs/CGC_Clinical_Dir_Job.pdf

The Neponset Health Center, a division of Harbor Health Services Inc,
is seeking a Health Psychologist. Duties include providing direct clinical services to clients, conducting psychological testing as requested, consulting with other departments and external providers around Health Psychology, involvement in the Patient Centered Medical Home initiative specifically with the integration into primarycare, participating on treatment teams focusing on behavioral issues with patients using brief therapies, crisis management and providing consultations to providers. The Health Psychologist also assists in facilitating trainings, case conferences and conducting Utilization Review.
Qualifications: PsyD, Health Psychologist, five year's experience working with a multi-cultural, varied socioeconomic client population, excellent organizational and interpersonal skills, supervisory experience preferred. Please apply online at http://careers.hhsi.us/careers/. For more information, call 617-533-2300 or email jtranford@hhsi.us.

Part-time to fulltime Doctorate psychologist
wanted for thriving dynamic Psychiatric South Shore office of Boston. We have a multi-disciplinary team with coordinated quality care, basically using a differential therapeutics model which stresses accurate diagnosis. We have a reputation for treating patients where others have failed. The successful candidate must be licensed in Mass and experienced in therapy. We do psychodynamic, cognitive behavioral and also other models. Competitive compensation
Please either fax your resume to: 508-427-1772 or email your resume to davidzstarr@juno.com Attention: Carolyn

POSITION ANNOUNCEMENT FOR DIRECTOR OF COUNSELING
Date of Announcement: September 18, 2014
Position Start Date: Flexible: January – August 2015
Position Title: Director of Counseling
Full-time/Part-time: Full-time
Academic Year/Full Year: Academic Year
Email Application to: Counselor2015@deerfield.edu
Subject Line of Application Email: Director of Counseling
Responsibilities: The Director of Counseling provides the leadership, vision, and strategic direction for the mental health and emotional wellness services provided by the counseling department. During the academic year, the Director of Counseling is responsible for providing counseling services, crisis intervention, and mental health outreach to enhance the psychological and emotional welfare of students and the school community. While the primary responsibility will be to provide individual psychotherapy, the overall goal will be accomplished in collaboration with the health education program to provide preventive services and sustain the current comprehensive school counseling program that addresses personal and social development for all students. Other responsibilities include those that are normally part of a boarding school commitment: dormitory residence or association, dining hall duties, committee work, and other routine duties.
Candidate Profile: Deerfield is looking for a dynamic, energetic, creative director who will bring innovation to the counseling program while maintaining the high standards that have characterized the program over the years. Required qualifications include eligibility for Massachusetts licensure as a psychologist, clinical counselor, or clinical social worker. Interest, experience, and demonstrated skill working with both adolescent boys and girls are essential. The successful candidate will also have the ability to communicate effectively with students, parents, teachers, administrators, staff, and outside professionals; strong skills as a clinician within a brief therapy model (e.g., Cognitive Behavioral Therapy); demonstrated multicultural competency; and skills at collaboration with Health Center staff and other constituencies within the Academy.
School Profile: Deerfield Academy is situated in the middle of Historic Deerfield, a colonial village in western Massachusetts. The Academy is nonsectarian and coeducational; it enrolls 635 students and employs 120 faculty; it offers competitive salary and benefits packages.
Instructions: Candidates should send a cover letter and resume to John Taylor, Associate Head of School, via e-mail to Counselor2015@deerfield.edu. The subject line in the email should be titled Director of Counseling.
Deerfield Academy does not discriminate against any individual on the basis of race, color, religion, sex, sexual orientation, marital status, national origin, ancestry, genetic information, age, disability, status as a veteran or being a member of the Reserves or National Guard, or any other classification protected under state or federal law.

Franciscan Hospital for Children
Pediatric Neuropsychologist – 32 hours
Behavioral health services for children are in great demand. As part of Franciscan Hospital for Children's three-part mission, we are seeking to build our behavioral health program to respond to the profound need for services. Ideal candidates will be motivated, enthusiastic and want to serve a pediatric population exclusively. Candidate will join a dynamic team dedicated to using empirically based treatments and collaborating with multidisciplinary teams to benefit the young patients we serve.
Position Summary
Pediatric Neuropsychologist works exclusively in a pediatric outpatient environment, evaluating the cognitive, developmental, behavioral, emotional, and social deficits and academic challenges of children and adolescents of varied age and diagnoses. Candidate must be able to administer a wide variety of tests.Other responsibilities may include supervision of pre-doctoral interns, department and hospital wide consultations as needed, training opportunities, department programming and case presentations.
Medical Psychologist
Behavioral health services for children are in great demand. As part of Franciscan Hospital for Children's three-part mission, we are seeking to build our behavioral health program to respond to the profound need for services. Ideal candidates will be motivated, enthusiastic and want to serve a pediatric population exclusively. Candidate will join a dynamic team dedicated to using empirically based treatments and collaborating with multidisciplinary teams to benefit the young patients we serve.
Position Summary
The Medical Psychologist is responsible for the delivery of services, as well as supervision of other clinicians and interns. Persons in this position spend half of their time on the Medical Units. The Medical Unitsserve children with a variety of acute and chronic medical conditions, many of whom also have developmental disabilities. The psychologist works with the medical and rehabilitation team to assist children with brain injury, seizure disorders, and other acute and chronic neurological illnesses during their stay on these units. Infants requiring ventilator-assistance and children in post-surgical rehabilitation also require a variety of pediatric psychological interventions. Primary responsibilities include counseling medical inpatient child/adolescent patients and families, pediatric behavioral interventions, consultation to multidisciplinary rehabilitation teams and rounds, and assessment, including neuropsychological assessment for patients with central nervous system dysfunction. The other half of the psychologist's time is spent conducting neuropsychological and psychological assessments, as well as individual, group, and family therapy services in the outpatient Behavioral Health Services Department. The Medical Psychologist must have 2-5 years post license experience, as well as 1-3 years previous supervision experience. The Medical Psychologist position requires previous inpatient experience with medically fragile children and adolescents. Preference is given to those who are familiar with dual diagnosis and multi-cultural issues. The Medical Psychologist is expected to assume a leadership role in the development of the department.
Interested applicants please e-mail resume and cover letter indicating salary expectations toacassidy@fhfc.org


Full Time Core Faculty Positions, Clinical Psychology Department
Massachusetts School of Professional Psychology (MSPP) has openings for 3 full-time Core faculty positions in the Doctoral Clinical Psychology Department beginning January, 2015. Rank is commensurate with experience.
Responsibilities: Core faculty members are involved in teaching, advising, and clinical and research supervision. Additionally, there is the expectation of committee work and scholarly productivity. Applicants with expertise in the following areas are especially sought: Health Psychology, Forensic Psychology, Objective Assessment, Lifespan, Physiological, Children and Families, and Statistics.
A successful faculty candidate with substantial experience and expertise in Forensic Psychology will also be considered for the position of the Director of the Concentration in Forensic Psychology. Similarly we seek a faculty candidate to serve as the Director of the Concentration in Health Psychology. Concentration Directors will participate in further development of the curriculum, program and field placement site development for Concentration students, increasing the national visibility of the Concentration and attracting applicants, as well as other activities in support of the Concentration.
Qualifications: Candidates must possess a Ph.D. or Psy.D. in Clinical Psychology, have teaching experience, preferably be licensed or license-eligible in Massachusetts, and maintain some involvement in clinical practice or consultation. A demonstrated record of scholarly work is essential.
Application Procedure: Review of applications will begin upon receipt. Interested candidates should submit (1) a detailed letter of application responding to the stated qualifications (2) a curriculum vitae, and (3) a list of three professional references with complete contact information. (References will not be contacted without the candidate's prior permission.) Materials should be submitted electronically to: Ms. Ellen Collins, Human Resources Manager at Ellen_collins@mspp.edu.
Important Notice to All Candidates: MSPP is an equal opportunity employer and is a community that embraces multiculturalism. As such, persons from historically under-represented minority groups are encouraged to apply.


Boston University School of Medicine/Boston Medical Center
Department of Psychiatry
Child Psychologist, Child and Adolescent Psychiatry
The Section of Child & Adolescent Psychiatry at Boston Medical Center is currently seeking a full-time child/adolescent-trained Clinical Psychologist who is committed to serving Boston's most vulnerable youth and their families.
This position entails patient care in the outpatient setting and clinical education and consultation to mid-level mental health providers in pediatric ambulatory services. A key role for the successful applicant will be participation in the development and implementation of an innovative new behavioral health integration initiative with the Department of Pediatrics, as well as expanding trauma-focused treatment capability in the Section of Child and Adolescent Psychiatry. Training and experience in evidence-based therapies, especially dialectical behavioral therapy, trauma-focused therapies, mindfulness-based therapies, and parent management training in both individual and group formats is essential.
The applicant must possess a Massachusetts health service provider license in clinical or counseling psychology prior to assuming the position. Graduates of APA/CPA-approved doctoral programs and internships are preferred. Academic appointment will be recommended at Boston University School of Medicine commensurate with academic accomplishment. Women and minorities are encouraged to apply; fluency in Spanish, French, Portuguese, and/or Haitian-Creole is a major plus.
Interested applicants should send a letter detailing relevant experience and a current CV to Heather Walter, MD, MPH, Chief, Child and Adolescent Psychiatry, Boston Medical Center, at heather.walter@bmc.org.
Boston University School of Medicine/Boston Medical Center is an Affirmative Action/Equal Opportunity Employer.