Psychologist Jobs
Psychologist – Outpatient Child Psychiatry
Lifespan – Bradley Hospital
Providence, Rhode Island
As Rhode Island's largest health system and private employer, Lifespan offers outstanding opportunities for medical and non-clinical professionals alike. We are seeking a Clinical Staff Psychologist to provide clinical treatment to children, adolescents and families in individual, group and family modalities in our busy outpatient department. This is a Monday-Friday/day position requiring availability to flex to 7pm up to three days per week.
Qualifications:
PhD in Psychology, or PsyD
RI Psychologist licensure or eligibility
Clinical experience in a psychiatric setting treating children, adolescents and families
Dialectical Behavior Therapy experience strongly preferred
Working at Lifespan
At Lifespan, we utilize a multidisciplinary team approach to medicine. Here, you'll assist physicians and other healthcare professionals with advanced medical and surgical procedures. You'll also find the right blend of autonomy and collaboration as you work on some of the area's most challenging cases. If you share our passion for providing only the best care in a supportive, collective setting, we encourage you to apply.
About Bradley Hospital
Bradley Hospital was founded in 1931 as the nation's first psychiatric hospital devoted exclusively to the care of children and adolescents. Today, it remains the only hospital of its kind in Rhode Island, and is distinguished not only by such programs as the Bradley School and Center for Autism and Developmental Disabilities Program, but also by its role as a resource for parents and educators. Bradley Hospital offers competitive pay and a generous benefits package, including an earned time program and free parking.
For more information and to apply, please visit:
https://lifespan.taleo.net/careersection/1/jobsearch.ftl?lang=en
and search job#: BRA0001ZD
EOE of Minorities/Females/Vets/Disability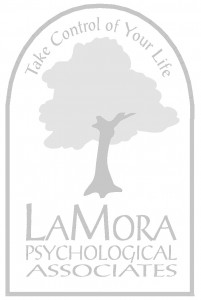 LaMora Psychological Associates
Nashua/Bedford, NH: Clinicians wanted, expertise with children or psychological testing preferred. Send Vitae and cover letter to Michael Phillips, Ph.D., President, LaMora Psychological Associates, 39 Simon Street, Nashua, NH 03060 or email: phillips@lamorapsych.com

LICENSED PSYCHOLOGIST/TRAINING COORDINATOR, OPMH/24HRS/DAYS
Community medical center, Dept. of Outpatient Psychiatry Training Coordinator. Responsibilities include interviewing and coordination with various academic institutions, teaching weekly Seminar Series, supervision of pre & post-doctoral fellows, and curriculum development. The program admits 10-12 interns/post-docs per year from various disciplines for work throughout the system. Knowledge of adult and pediatric populations essential. Licensed Ph.D./Psy.D. Required.
Direct inquiries to Joseph Dipietro, Psy, D. at jfdipietro@partners.org. Additionally, to apply on line go to www.nsmc.partners.org
Qualifications
Required Computer skills Powerpoint, Excel, etc, presentation skills, curriculum development.
Preferred Previous teaching experience in academic or other professional training program.
Required Clinical &Teaching experience. Must be adept in treatment of children and their families
Preferred Some prior experience providing supervision.
Required Doctorate in psychology (Ph.D., Ed.D. or Psy.D)
Preferred training and experience working with children and families.
Required Lic to practice psychology in Mass.
Preferred 4+ years post license.

NEUROPSYCHOLOGIST
Growing practice seeks neuropsychologist part-time. Duties may include comprehensive neuropsychological evaluations of adolescents and adults, sports concussion clinical services, psychotherapy, cognitive rehabilitation, and/or consultation to community-based rehabilitation programs. Clinical experience with traumatic/acquired brain injury is essential.
Neuropsychology New England/Sports Concussion New England
Brookline, Massachusetts
Please send cover letter and resume to:
Neal McGrath, Ph.D.
dr.neal@NeuropsychNewEngland.com

About Franciscan Hospital for Children:
Since 1949 Franciscan Hospital for Children has pioneered clinical, therapeutic and educational programs for children with a variety of disabilities. Through the years, as one of the nation's largest pediatric rehabilitation hospitals, we have expanded our complement of programs and services for children with special health care needs, as well as for children from the local community.
Pediatric/Neuro Psychologist positions open at the Franciscan Hospital for Children – Behavioral Health Department:
Neuropsychologist – involves neuropsychological testing and diagnostic evaluations in outpatient behavioral health services department. Ideal candidate must be Massachusetts licensed and able to administer a wide variety of tests. Experience testing children in hospital or outpatient settings is necessary. Referrals vary in age and diagnosis. Other responsibilities include supervision of pre-doctoral interns, department and hospital wide consultations as needed, training opportunities, department programming and case presentations. Benefits included.
Pediatric psychologist – is responsible for the delivery of services as well as supervision of other clinicians and/or interns. Persons in this position provide testing services and individual, family and group therapy services in the outpatient Behavioral Health Services Department, as well as services on the two medical inpatient units. The supervising psychologist should have 1-3 years post license experience, as well as experience with children and adolescents in a hospital setting. Preference is given to those who are familiar with multi-cultural issues. The psychologist is expected to assume a leadership role in the provision and development of the department.
The candidate must be licensed in the state of Massachusetts.
Please send resume and cover letter along with salary expectations to acassidy@fhfc.org

The Department of Psychiatry at UMass Memorial Health Care in Worcester, MA is currently accepting inquiries from psychologists interested in exploring affiliated clinical/academic job opportunities.
Transplant Psychologist- Doctorate in Clinical Psychology (Health Psychology/Behavioral Medicine focus) from APA accredited program with a strong understanding of the links among transplant, psychological distress, and substance abuse
ABPP Board certified in Clinical Health Psychology or willing to become BC when eligible
Must have completed an APA approved clinical psychology internship
Graduate and Post-doctoral/Fellowship Training in Health Psychology and/or Addiction preferred.
UMass Memorial Medical Center is situated in Worcester, MA, the second largest city in New England, and a location rich in history and cultural diversity. The area offers excellent schools, as well as numerous restaurants, museums, theatre groups and concert venues. It offers easy access to Boston, Cape Cod, The Berkshire's, and Providence Rhode Island, all of which are less than an hour's drive away. In short, it provides a myriad of social, cultural and recreational amenities making it a truly desirable location in which to practice and live.
Come join Dr. Douglas Ziedonis, Department Chair, Dr. Alan Brown, Vice Chairman of Clinical Services, and other prominent members of the Psychiatry Department at UMass in their ongoing pursuit of clinical and academic excellence.
Interested candidates are encouraged to submit CVs and Letters of Introduction to:
Amy Wachholtz, PhD
Assistant Professor and Director, Health Psychology
c/o Jennifer Pappas, Physician Recruiter
Telephone 774-312-0483
jennifer.pappas@umassmemorial.org
Candidates are also encouraged to visit the Psychiatry Department's Website at: www.umassmed.edu/psychiatry
UMass is an AA/EOE employer

Program Coordinator Assistant
The Board of Registration of Psychologists is seeking a licensed psychologist (5+ years licensed), with significant practice experience, to assist the Program Coordinator in supporting the various functions of the Board. The position includes a high level of collaboration with Board members and agency staff at the Division of Professional Licensure Two days per week (Wednesday and Friday) Important qualities for candidates include:
Detail-oriented
Some familiarity, and readiness to become expert, at reading, understanding, digesting relevant laws , regulations, Ethics Codes, and specialty practice guidelines
Good interpersonal and communication skills, comfort interacting with the general public as well as applicants, complainants, co-workers, etc.
Ability to uphold the strictly confidential nature of the work
Ability to multi-task, comfort in a fast-paced environment
Efficient with paperwork, letters, telephone calls, emails
Computer literacy for word processing, databases, etc.
This position has growth potential, and is a good balance for a psychologist who maintains a part-time practice position.
Interested candidates should submit letter and vitae to: Karen.schwartz@state.ma.us

CAMBRIDGE HEALTH ALLIANCE: Health Psychologist
Cambridge Health Alliance, Department of Psychiatry, Harvard Medical School. The Department seeks a Clinical Psychologist with specialization and expertise in Primary Care-Mental Health Integration. This position will include clinical consultation and direct service in a growing system of primary care clinics serving three hospital campuses.
The Department of Psychiatry at Cambridge Health Alliance is an appointing department at Harvard Medical School. Our public health commitment to improving the health of our communities, coupled with a strong academic tradition, make this an ideal opportunity for candidates interested in caring for underserved populations in a rich clinical environment. Academic appointment, as determined by the criteria of Harvard Medical School, is anticipated.
Qualifications: Ph.D., Psy.D., or Ed.D., in psychology; licensed to practice psychology in Massachusetts; proven ability to work in a multidisciplinary team and provide brief cognitive behavioral interventions to individuals and groups. Familiarity with the Collaborative Care model desirable. Bilingual and/or bicultural abilities are desirable. Competitive compensation, excellent benefit package. Cambridge Health Alliance is an Equal Employment Opportunity employer, and women and minority candidates are strongly encouraged to apply. CV & letter to Pat Widtfeldt, Department of Psychiatry, 1493 Cambridge Street, Cambridge, MA, 02139 Fax: 617-665-1204. Email preferred: pwidtfeldt@challiance.org.