Psychologist Jobs
Full-Time Core Faculty Positions, Clinical Psychology Department
William James College (WJC) has openings for full-time Core faculty positions in the Doctoral Clinical Psychology Department beginning August, 2016. Rank is commensurate with experience.
Responsibilities: Core faculty members are involved in teaching, advising, and clinical and research supervision. Additionally, there is the expectation of committee work and scholarly productivity. Applicants with expertise in assessment are especially sought.
Qualifications: Candidates must possess a Ph.D. or Psy.D. in Clinical Psychology, have teaching experience, preferably be licensed or license-eligible in Massachusetts, and maintain some involvement in clinical practice or consultation. A demonstrated record of scholarly work is essential.
Application Procedure: Review of applications will begin upon receipt. Interested candidates should submit
a detailed letter of application responding to the stated qualifications
a curriculum vitae, and
a list of three professional references with complete contact information. (References will not be contacted without the candidate's prior permission.)
Materials should be submitted electronically to: Ms. Ellen Collins, Director of Human Resources at HR@williamjames.edu.
Important Notice to All Candidates: William James College is an equal opportunity employer and is a community that embraces multiculturalism. As such, persons from historically under-represented minority groups are encouraged to apply.

Clinical Psychologist Position
James Levine and Associates, P.C. is an innovative and rapidly expanding mental health practice providing a range of assessment, therapy, behavioral consultation and educational trainings to individuals, school districts and other non-profit entities. The office is located in South Hadley, Massachusetts, within the beautiful five-college area of the Pioneer Valley. We are currently seeking an independently licensed Ph.D. or Psy.D. in clinical psychology. The primary emphasis of employment would be provision of assessment services including diagnostic, psycho-educational, functional behavior assessment and risk evaluations. Experience providing assessment to youth and adults as well as familiarity with assessment of Autism Spectrum Disorders is preferred. Early career clinicians with assessment experience are encouraged to apply. This flexible position can include a part-time, fee-for-service arrangement or full-time status with benefits. Please send a resume to Ellie Davis, Ph.D., Assistant Director, by email to edavis@jameslevineassoc.com.

Licensed Psychologist
Busy private practice, in Warwick, RI, is seeking a licensed psychologist with experience in assessing and diagnosing children and adults to conduct evaluations. Evaluations will be conducted to assess and rule out ADHD, anxiety, and depression through the use of standardized measures and clinical interviews. Also, any experience in autism and/or bipolar disorder would be a plus but not necessary. Candidates must hold a Ph.D. in psychology and be licensed to practice in the state of R.I. Experience in administering and interpreting cognitive tests and social/measures is preferred. (Current credentialing with insurance companies would be a plus but not necessary.) The position is part time with flexible hours. Interested candidates should submit a cover letter and resume to: Deborah Falco at deborahfalco@cox.net.

Opportunities for Psychologists in Pediatric Primary Care:
Brookline, Hyde Park, Stoneham, & Sudbury
Join our practice's growing team of Pediatric Primary Care Psychologists
who hold positions embedded in the practices of our 9 pediatric partners.
Requires solid skills in assessment, consultation, targeted treatment; interest in a fast paced, novel clinical environment; computer facility sufficient for working in an EMR.
Can be: Part-time only / Full time in primary care / Augmented with outpatient work in one of our offices.
Includes preparatory training, on-site shadowing, individual and group supervision; mentoring, consultation & support and participation in program development.
Salaried with benefits
Openings for Psychologists, LMHC or LICSW
In our North Suburban and Metro West Outpatient Offices
Practice information can be found at: www.psycare.info
Send CV with letter of interest to:
Michael F. Jacques, Ph.D., Director, Psychological Care Associates at: mjacques@psycare.info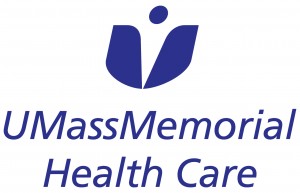 Licensed Psychologist
Worcester, MA
UMass Memorial Medical Center, the academic teaching hospital and clinical partner of The University of Massachusetts Medical School, has a dynamic opportunity for a psychologist specializing in behavioral health care for adult bariatric surgery patients. This is a full-time benefited position with an excellent compensation package based within the UMass Memorial Weight Center.
In this role, the psychologist conducts initial and follow up psychosocial assessments evaluations of patients pursuing bariatric surgery, taking an active role in care coordination within a multidisciplinary team of seasoned providers. In addition to clinical work, the position includes an opportunity to participate in the training of graduate students and residents, and research activity is encouraged.
Requirements:
Doctorate in Clinical or Counseling Psychology from an APA (American Psychological Association) accredited program
Licensed /License eligible in Massachusetts
Preferred:
Graduate and/or Post-doctoral/Fellowship Training in Health Psychology with a strong understanding of the links between medical illness/treatment and psychological issues that arise in this context
ABPP (American Board of Professional Psychology) certified in Clinical Health Psychology or willing to become board certified when eligible
We offer faculty development programs, commitment to the highest quality of care, training and research opportunities, and a great living and learning environment in Central Massachusetts.
UMass Memorial Medical Center is situated in Worcester, the second largest city in New England; the neighborhoods are rich in history and cultural diversity. The area offers a broad range of excellent primary and secondary schools, and several highly regarded colleges.
Central Massachusetts is easily accessible to Boston, Cape Cod, The Berkshires, and Providence and Newport Rhode Island, all of which are within an hour's drive. In short, it provides a myriad of social, cultural and recreational amenities making this area a truly desirable location in which to practice and live.
Interested candidates should submit CV's and address Letters of Interest to:
Andree Paige, Physician Recruiter
Department of Human Resources
55 North Lake Ave
Worcester, MA 01605
Telephone: 774.441.6386
Email: Andree.Paige@umassmemorial.org
As the leading employer in the Worcester area, we seek talent and ideas from individuals of varied backgrounds and viewpoints.


CAMBRIDGE HEALTH ALLIANCE: Health Psychologist
Cambridge Health Alliance, Department of Psychiatry, Harvard Medical School. The Department seeks a Clinical Psychologist with specialization and expertise in Health Psychology. This position will include program development, clinical training, and integrated mental health care in a growing system of primary care centers.
The Department of Psychiatry at Cambridge Health Alliance is an appointing department at Harvard Medical School. Our public health commitment to improving the health of our communities, coupled with a strong academic tradition, make this an ideal opportunity for candidates interested in caring for underserved populations in a rich clinical environment. Academic appointment, as determined by the criteria of Harvard Medical School, is anticipated.
Qualifications: Ph.D., Psy.D., or Ed.D., in psychology; licensed to practice psychology in Massachusetts; proven ability and experience in group programs and primary care settings; proven ability to work in a multidisciplinary team and resolve conflict in a high pressure work setting; and demonstrated excellence in training of psychology students at different levels of training. CBT training required, bilingual and/or bicultural abilities are desirable. Competitive compensation, excellent benefit package. Cambridge Health Alliance is an Equal Employment Opportunity employer, and women and minority candidates are strongly encouraged to apply. CV & letter to Colleen O'Brien Cambridge Health Alliance Dept. of Psychiatry, 1493 Cambridge Street, Cambridge, MA; Fax: 617-665-2521. Email preferred: coobrien@challiance.org

Associate Director of Training and Outreach
Counseling Center
Becker College is seeking applicants for the position of Associate Director of Training and Outreach in our Counseling Center. The requirements for this position include:
Licensure as a psychologist in the state of Massachusetts within five months of date of hire; a minimum of one year of previous experience working in a university/college counseling center setting(s); demonstrated ability to fluently use Titanium software, communicate effectively through written and verbal modalities, and work well with electronic systems (e.g., eFax); flexible interpersonal style with excitement about both receiving and providing supervision and making long-term programming contributions to the center; openness and ability to facilitate a minimum of one to two interpersonal process and/or skill based counseling groups per semester;willingness to develop an individualized treatment plan for each student and monitor treatment outcomes in accordance with Counseling Center practices and policies;ability to provide a minimum of three outreach programs, on behalf of the Counseling Center, each semester that match with current student interests and campus needs;ability to form strong working relationships with Student Affairs staff, including Campus Police, Residential Life, and Campus Activities, as evidenced by strong interpersonal skills, that will cultivate collaborative and respectful relationships with colleagues;openness and ability to supervise a minimum of one to two graduate interns and/or post-doctoral fellows each semester; demonstrated professionalism and commitment to ethical practice; availability to provide 24 hour on call coverage for students when fall/spring academic courses are in session (i.e., September through May) for one to two weeks per month, excluding holiday breaks;demonstrated skills and proficiency with crisis management and risk assessment;previous experience planning, implementing, and organizing outreach programs as well asplanning, organizing, and facilitating skill based/psychoeducational, support, and interpersonal process groups;demonstrated ability and experience providing primary supervision to trainees representing a diverse range of training programs (e.g., doctoral/post-doctoral trainees in counseling/clinical psychology, Master's trainees in counseling); and, previous experience administering, interpreting, and providing feedback related to brief psychological instruments (e.g., Beck Inventories).
To apply, please submit the following materials to Dr. Chantelle Pseekos, Director of the Counseling Center, through email attachments to: chantelle.pseekos@becker.edu. A letter of interest; curriculum vitae; three letters of recommendation; de-identified Intake report including: 1) A brief treatment plan, 2) Theoretical approaches/interventions that are anticipated for use during the course of treatment, and 3) Diagnostic Impressions and/or themes that appear to be relevant for work with the client; a one to two page statement reflecting: your approach to supervision, group counseling, and outreach programming; and a Graduate Transcript (non-official copy is acceptable).
Becker College is an Equal Opportunity/Affirmative Action institution and prohibits discrimination on the basis of age, sex, race, color, religion, ancestry, national origin, disability, gender identification, genetic information, sexual orientation, marital status, veteran status or any other characteristic protected by federal, state or local law.

Staff Psychologist at Fernside
McLean Hospital
The Division of Alcohol and Drug Abuse at McLean Hospital is seeking to fill a 24 hour per week position of Staff Psychologist for Fernside, a 30-day residential recovery program. In close collaboration with the McLean Fernside Director and Director of Psychological Services, the staff psychologist will provide direct care to patients. Responsibilities include providing the psychosocial components of the therapy program including ongoing staff development/training for McLean Fernside's empirically supported treatments. The successful applicant will demonstrate graduate school coursework and minimum 2 years supervised experience providing CBT, DBT, MI, and ACT. Responsibilities also include providing supervision to a post-doctoral psychology fellow and to other clinical staff. As such, at least 2 years demonstrated experience providing clinical supervision is essential.
Candidates must have a doctoral degree in Clinical Psychology from an APA-accredited program, have completed an APA-accredited internship, and have experience treating patients with substance abuse. Candidates must be a licensed as a psychologist in the Commonwealth of Massachusetts and as a Health Service Provider in the Commonwealth of Massachusetts.
Academic appointment at Harvard Medical School at the rank of Instructor, part-time, will be commensurate with HMS appointment criteria for the specific rank, meeting the minimum teaching requirement, and candidate qualifications. Qualified women and minority candidates are encouraged to apply. Review of applications will begin immediately and continue until the position is filled.
McLean Hospital, which is an affiliate of Harvard Medical School, is an Equal Opportunity Employer. It is the policy of McLean Hospital to affirmatively provide equal opportunity to all qualified applicants for employment and existing employees without regard to their race, religion, color, national origin, sex, age, ancestry, protected veteran status, disability, sexual orientation, gender orientation or any other basis that would be in violation of any applicable law or regulation.
McLean Fernside is located in Princeton, Massachusetts. The region features charming New England town living with excellent schools and recreational opportunities along with the nearby cultural and entertainment offerings of Boston and Worcester. Please see our website for more information about McLean Fernside: http://www.mcleanhospital.org/programs/mclean-fernside/landing
McLean Hospital offers a competitive compensation package with exceptional benefits.
Questions regarding the position should be addressed to:
Rocco Iannucci, M.D.
Director, McLean Fernside
PO Box 1070
Princeton, MA 01541
978-464-2141 ext. 226