Psychologist Jobs
Opportunities in Primary Care: Brookline, Cambridge, Medford
In partnership with The Pediatric Physicians Organization at Children's & Beth Israel Deaconess HealthCare, Psychological Care Associates, p.c., is integrating Behavioral Health Care into Pediatric, Family Medicine & Internal Medicine Primary Care practices.
Opportunities are available for psychologists to provide evaluation, consultation & treatment, preventative care & early intervention, as a member of both a Medical Group Practice and our Behavioral Health Primary Care Teams of Psychologists and Psychiatrists. Positions require solid assessment, consultation, and targeted treatment skills, interest in a fast paced, highly productive and novel clinical environment, and computer facility sufficient for working in an EMR. Training, supervision and support are provided, as well as the opportunity to contribute to the development of our Primary Care Behavioral Health program & vision.
Opportunities in Outpatient Practice: Framingham
Opening this summer, our newest outpatient office will have nine consulting rooms where we will offer the range of outpatient care including individual, couples, family and group psychotherapies, psychopharmacology and neuropsychological testing for all ages. Successful candidates will enjoy highly collaborative relationships with PCPs who refer to as well as partner with our practice in integrating Behavioral Health Care into Primary Care private community practices.
Positions available:
Assistant Practice Director:
o Direct Service
o Clinical and administrative support & oversight of the Framingham office
o Liason between our Framingham office and PCP partner practices in Metro West
o Member of the practice's management team
Psychologists
Psychiatrists
Psychiatric Clinical Nurse Specialists
Master's Prepared Psychotherapists
Psychological Care Associates, p.c. is a multi-specialty, behavioral health practice founded in 1994 with a reputation for high quality patient care, and as a stimulating, respectful, professional workplace. We have practice locations in Arlington, Woburn, Stoneham & Chelmsford. In addition, in partnership with with The Pediatric Physicians Organization at Children's and Beth Israel Deaconess HealthCare, PCA psychologists and psychiatrists are embedded in ten primary care group practices, to date, in eastern Massachusetts.
PCA offers:
Terrific colleagues
Close, collaborative relationships with over 500 referring & partnering PCP's
Consultation & training groups
Mentoring relationships
Free CEU program for practice Associates
Excellent reimbursement & bonus rates
Health & retirement plans available
Computers, high speed internet & integrated phone/messaging system
High quality, furnished office space
Expert administrative & clinical support
Fully integrated Electronic Medical Record System
Cases are centrally triaged, and assigned based only on clinical match
Practice information at: www.psycare.info
Send CV with letter of interest to: Michael F. Jacques, Ph.D., Director, at: mjacques@psycare.info


Full Time Core Faculty Positions Open in the Clinical Psychology Department at Massachusetts School of Professional Psychology
Massachusetts School of Professional Psychology, soon to be William James College on May 7, 2015, has openings for 2-3 full-time Core faculty positions in the Clinical Psychology Department beginning August 2015. Rank is commensurate with experience.
Responsibilities: Core faculty members are involved in teaching, advising, and clinical and research supervision. Additionally, there is the expectation of committee work and scholarly productivity. Applicants with expertise in the following areas are especially sought: Health Psychology, Gero-psychology, and Assessment.
Qualifications: Candidates must possess a Ph.D. or Psy.D. in Clinical Psychology, have teaching experience, preferably be licensed or license-eligible in Massachusetts and maintain some involvement in clinical practice or consultation.A demonstrated record of scholarly work is particularly valued.
Application Procedure: Review of applications will begin upon receipt. Interested candidates should submit (1) a detailed letter of application responding to the stated qualifications (2) a curriculum vitae, and (3) a list of three professional references with complete contact information. (References will not be contacted without the candidate's prior permission.) Materials should be submitted electronically to: Mary-Alice Howard, HR Director, at mary-alice_howard@mspp.edu.
Important Notice to All Candidates: MSPP/William James College is an equal opportunity employer and is a community that embraces multiculturalism. As such, persons from historically under-represented minority groups are encouraged to apply. Please visit our website to learn more about our transition.

Two positions available
1. Child or adult psychologist 2. Child clinical neuropsychologist At a multi-disciplinary group practice with offices in Worcester and Fitchburg. For therapists, specialty in evidence-based cognitive behavioral therapy is preferred. CV with letter of interest to michaelcirillo@hotmail.com or call Dr. Cirillo at 508-791-3677. www.cornerstonebehavioralhealth.com

is seeking a New Hampshire-licensed clinical psychologist for our office in Peterborough. Duties focus on assessments and psychotherapy with of adults. Applicants should submit a resume and references to Gary Barnes, Ph.D. (gary.barnes@mapsnh.org) or direct further inquiries to Dr. Barnes at 603-355-2244, ext. 8104. Please visit our website to learn more about MAPS and our mission.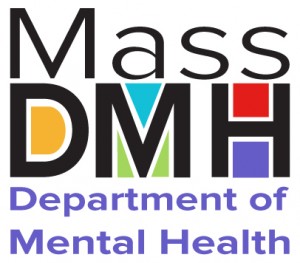 Clinical Psychologists – SMI
Clinical Psychologist for adult services at Worcester Recovery Center and Hospital (WRCH). Psycho-diagnostic assessment for mental health and co-occurring substance use needs, risk screening and assessments (e.g. suicide, violence, fire-setting, etc.), psychological and/or neuropsychological testing evaluations. C&L for treatment planning, risk-mitigation, relapse-prevention and Positive Behavior Support interventions. Limited group and individual therapy. Successful applicants will be MA licensed with interest and experience working with people who have SMI and/or forensic involvement, and be qualified to supervise Pre/Post-Doctoral Interns in evidence-supported assessment and intervention practices consistent with a recovery-oriented person-centered service delivery model. Spanish-language and/or American Sign Language skills desirable. See full posting/requirements at https://jobs.hrd.state.ma.us.
Salary Range: $75,945.74 to $126,729.72
Resumes to: Office of Health, Human Resources, Department of Mental Health, 309 Belmont Street, Worcester, MA 01604, Attn: Carolyn Burnett or E-mail: health-customerservice-centralma@state.ma.us
EEO/AA/MF/V/D Employer

The Neponset Health Center, a division of Harbor Health Services Inc, is seeking a Psychologist.
Duties include providing direct clinical services to clients, conducting psychological testing as requested, consulting with other departments and external providers around Health Psychology, involvement in the Patient Centered Medical Home initiative specifically with the integration into primary care, participating on treatment teams focusing on behavioral issues with patients using brief therapies, crisis management and providing consultations to providers. The Health Psychologist also assists in facilitating trainings, case conferences and conducting Utilization Review. HHSI will provide training for Patient Centered Behavioral Health Integration at UMass Boston.
Qualifications: PhD, PsyD, five years of experience working with a multi-cultural, varied socioeconomic client population, excellent organizational and interpersonal skills, supervisory experience preferred.
Please apply online at http://careers.hhsi.us/careers/. For more information, call 617-533-2300 or email jtranford@hhsi.us.


Chief Treatment Officer
Brandon Residential Treatment Center in Natick, MA is seeking qualified candidates for a Chief Treatment Officer to provide direction and oversight to a multi-disciplinary, professional staff serving a diverse array of resident and day male students ages 7-18. Applicants should have 5+ years of post license experience in assessment/diagnostics, supervision and training, and working with children and adolescents. Experience with problematic behaviors including sexual offending or firesetting is desirable. Working as a member of the senior leadership team you will provide consultation and coordination support in the implementation of treatment and data collection efforts consistent with Brandon's mission and report directly to the CEO.
Salary is highly competitive and Brandon offers a generous benefits package that includes medical, dental, and paid time off. To apply please send cover letter and resume to Rachel Hall, Brandon Residential Treatment Center, 27 Winter St. Natick, MA, 01760 or email to: resume@brandonschool.org.

FRANCISCAN HOSPITAL FOR CHILDREN HAD NEW EXCITING OPPORTUNITES FOR PSYCHOLOGISTS!
Since 1949, Franciscan Hospital for Children, located in the Brighton neighborhood of Boston, is the only facility of its type in the Northeast. We take pride in offering care to children who require medical, behavioral and educational services unmatched elsewhere. Licensed as a 112 bed pediatric hospital, we are often the facility to which children are transferred when they're too stable for acute care but not yet well enough to go home. While we're best known as a center of excellence in pediatric rehabilitation, we offer a full range of services to children from the community and around New England. All of our programs are family centric and designed to help each child reach his or her fullest potential.
Licensed Psychologist – CBAT
SUMMARY: As part of the Community Based Acute Treatment (CBAT) program the Psychologist will provides direct care to preschool, latency aged children and adolescents with a wide variety of behavioral and psychiatric conditions. Oversees Master and Practicum students as well as daily therapeutic groups and interventions. Coordinates trainings and supervisory needs for clinicians and staff.
Behavioral health services for children are in great demand. As part of Franciscan Hospital for Children's three-part mission, we are seeking to build our behavioral health program to respond to the profound need for services. Ideal candidates will be motivated, enthusiastic and want to serve a pediatric population exclusively. Candidate will join a dynamic team dedicated to using empirically based treatments and collaborating with multidisciplinary teams to benefit the young patients we serve.
Licensed Psychologist
SUMMARY: The supervising psychologist is responsible for the delivery of services as well as supervision of other clinicians and/or interns. Persons in this position provide testing services on the evaluation team and other programs of the hospital. In addition, he/she provides individual, family and group therapy services in the Behavioral Health Services Department. Services may be provided in a variety of settings within and/or outside of the hospital. he supervising psychologist must have 2-5 years post license experience, as well as 1-3 year's previous supervision experience. Persons who have been employed in the department for two years may be promoted to supervising psychologist without supervision experience in a previous setting. The supervising psychologist position requires 2-4 years of experience with children and adolescents. Preference is given to those who are familiar with dual diagnosis and multi-cultural issues. The supervising psychologist is expected to assume a leadership role in the provision and development of the department.
Pediatric Neuropsychologist – 32 hours
SUMMARY:Pediatric Neuropsychologist works exclusively in a pediatric outpatient environment, evaluating the cognitive, developmental, behavioral, emotional, and social deficits and academic challenges of children and adolescents of varied age and diagnoses. Candidate must be able to administer a wide variety of tests.Other responsibilities may include supervision of pre-doctoral interns, department and hospital wide consultations as needed, training opportunities, department programming and case presentations.
Interested applicants should apply online at www.fhfc.org

Assistant Director of the Counseling Center
Posting Number: FY15131455
Division: SA – Student Affairs
Position Department: Counseling Center
Position Classification: EF – Exempt/Full Time
Position Band: 30E-Exempt/Salaried
Description of Duties:
The Assistant Director of the Counseling Center provides daily psychological services to the Bentley student population via individual therapy and group work. He/she is available to students and the Bentley community for psychological emergencies as well as day to day psychological issues that are or have the potential to become problematic. In addition, this position manages the department's doctoral-level training program and implements special projects.
Additional Description of Duties: Provides mental health services to students, including diagnostic evaluations; assessments of suicide/homicide or other danger to the community; referrals and monitoring of medications, decisions regarding hospitalization or withdrawal from school; and ongoing treatment and advising families. Maintains legal medical records associated with caseload.
Manages psychological emergencies and crises for individual patients and the community at large.
Manages the doctoral-level training program. Interacts and coordinates with the clinical/training directors of doctoral programs in the greater Boston area; oversee the annual hiring process typically involving over 50 applications; supervises interns; oversees training seminars; and provides direction to other supervisors on staff. Stays updated with changes in licensing and credentialing guidelines to assure program is competitive and meeting appropriate standards; attends evaluation meetings with interns' faculty, often at their campuses. Functions in the capacity of "training director" for interns and staff.
Maintains department website (updates, changes, and content management). Updates records in Titanium, the department's electronic scheduling system, while training and consulting with staff about the system.
Functions as the day-to-day contact person in the Director's absence, which may involve responding to life-threatening crises and providing direction to clinicians, staff and students. Communicates with Associate Dean, when indicated and as needed in Director's absence.
Position Qualifications:
Doctoral degree in counseling or a related field plus 5 years of demonstrated skills in counseling and therapy. A psychology license is required, or should be obtained during the employee's introductory period. 2-3 years of supervisory experience or demonstrated leadership skills preferred. Must have demonstrated ability to form and maintain strong collegial relationships across the campus. Experience with college-aged students is desirable as well as experience in programs and workshops for a wider range of audiences.
License(s) Required for the Position: A psychology license is required, or should be obtained during the employee's introductory period.
Required Applicant Documents: Resume/Curriculum Vitae
Cover Letter
Please provide schedule hours: Monday – Friday 8:30AM – 4:30PM (Academic Year); Monday – Thursday 8:00AM – 5:30PM (Summer Months)
Months Per Year: 12
(Staff Only)
Special Instructions to Applicants: Bentley University requires reference checks and may conduct other pre-employment screening.
Position Type: Staff
Quicklink for Posting: jobs.bentley.edu/applicants/Central?quickFind=52699
Bentley University is an Equal Opportunity Employer, building strength through diversity.
Apply Here: http://www.Click2Apply.net/9rmf5gy

Full Time Child and Adolescent Psychologist
McLean-Franciscan Child and Adolescent Inpatient Mental Health Program
Boston, MA
McLean Hospital is seeking to fill a full-time staff psychologist position in its inpatient child and adolescent mental health program. The program is a 20 year partnership which combines the clinical expertise and commitment to children and families at 2 premier institutions, McLean Hospital and Franciscan Hospital for Children. The 32 bed inpatient program, located at Franciscan Hospital for Children, serves 600 children each year, ages 3-19, in severe psychiatric crisis. As part of an intensive inpatient multidisciplinary team, a psychologist will have the unique opportunity to oversee the therapeutic group curriculum and lead therapeutic groups, consult in individual and family sessions, and participate in treatment planning meetings. In addition, the psychologist will oversee and provide supervision to clinical trainees, assist in the training of program staff, and play an integral role in the program's intervention research. The position will include a concurrent appointment as an Instructor in Psychology in the Department of Psychiatry at Harvard Medical School.
Candidates must have a doctoral degree in Clinical or Counseling Psychology from an APA-approved program, have completed an APA-approved internship, and have a strong background in child and adolescent practice. Experience with CBT, DBT, and interest in trauma and working with youth in severe psychiatric crisis in both group and individual inpatient modalities is preferred. Population includes some patients with autism spectrum disorder. Experience with autism spectrum disorder and ABA also preferred. Candidates must be licensed as a Psychologist Health Service Provider in the state of MA by the time they begin the position.
McLean Hospital is a comprehensive psychiatric hospital committed to providing easy access to superior quality, cost-effective mental health services in the Boston area, Massachusetts and beyond.
Since 1811, McLean Hospital has been a world leader in the treatment of mental illness and chemical dependency, research into the cause of mental illness and the training of generations of mental health care providers. The McLean Franciscan Program has been recognized by the Dept. of Mental Health Commissioner's award as a model program for providing strength based, trauma informed inpatient care.
Interested candidates, please contact Ralph J. Buonopane, PhD, Program Director at rbuonopane1@partners.org.
As an equal opportunity employer, McLean seeks qualified candidates for all employment opportunities without regard to race, color, age, religion, gender, national origin, disability or veteran status. McLean particularly welcomes applications from minorities, women, and persons with disabilities.

Clinical Psychologist, Tufts Medical Center, Boston, MA
We are looking for a full-time (40 hours per week) clinical psychologist to provide a range of behavioral health services to patients within a forensic in-patient service. The unit is located in downtown Boston in a Massachusetts Department: of Mental Health facility. Responsibilities will include running groups, performing intakes, providing psychotherapy, creating safety plans (based on DBT, Seeking Safety and other forms of interventions with difficult to treat patient populations). Experience with trauma assessment and treatment is also sought. Psychological testing experience would be nice but not required. The psychologist will also be a part of one of the in-patient treatment teams. Communication skills are particularly important. Experience with a forensic population is not required. In addition, an important part of the psychologist's responsibilities will be to provide supervision to doctoral level psychology students in all areas of their clinical work including individual and group psychotherapy, intakes and behavior plans. A doctoral degree in clinical or counseling psychology is required as is a current Massachusetts license. This position comes with an academic appointment in the Tufts University School of Medicine Department of Psychiatry at a rank to be determined by qualification. Apply at http://jobs.tuftsmedicalcenter.org or email cover letter and CV to sshannon@tuftsmedicalcenter.org