Psychologist Jobs

The Massachusetts School of Professional Psychology
is seeking an early- or mid-career core faculty member for its dynamic and innovative school psychology programs. MSPP offers both specialist (MA/CAGS) and doctoral (PsyD) level degrees in School Psychology.
Candidates will be Licensed (or license-eligible) Psychologists, and hold a doctoral degree in school or clinical psychology. The ideal candidate has a professional affiliation with the field of school psychology, and has relevant school-based field experience, demonstrated skill in higher education teaching, and substantial scholarship competencies and interests. There is some flexibility around teaching assignments, which may include social-emotional assessment, cognitive and affective development, behavioral intervention, child development, diversity and cross-cultural psychology, and/or preschool services.
MSPP is an equal opportunity/affirmative action employer.
Please send cover letter and CV to Arlene Silva, Ph.D., MSPP 203, One Wells Avenue, Newton, MA, 02459, Arlene_silva@mspp.edu Applications will be reviewed when submitted, and considered until the position is filled.

Great opportunity for a skilled psychologist and psychiatrist
to join a dynamic and well-established multidisciplinary (LICSW,PhD,PsyD,MD) group private practice. You will find 20 experienced colleagues to help you navigate the managed care system and learn solid business practices, as well as provide clinical learning and consultation. Our unique model enables you to create and manage your own individual practice within a supportive and collaborative environment. A steady influx of referrals through our Central Intake system is ready to generate a robust caseload.
Please send letter and CV to Naomi Litrownik, LICSW, Needham Psychotherapy Associates, 992 Great Plain Ave, Needham, MA 02492, Naomi.Litrownikmsw@gmail.com or fax to 781-449-3134.

We are seeking Licensed or License Eligible PsyD/PhD
or Licensed Independent Clinical Social Worker to join our 60+ provider NH based multidisciplinary outpatient practice. Very collegial, high referral volume, practice with lots of peer consultation and supervision. FFS income ranging from $70,000-$140,000 in tax-free New Hampshire, based on experience and clinical hours worked. Health, dental, disability, 401K. Start date flexibility. Send curriculum vitae to: Rebecca Sartor, LICSW (rsartor@counselingcenter.com) or fax: (603) 883-0007, website: www.counselingcenter.com

Part-time or full-time position in premier treatment center.
The New England Center for Anxiety, LLC provides services to children, adolescents, adults, and families who are seeking treatment for anxiety and associated difficulties. Our practice has a strong reputation for providing high quality services in a caring environment. The ideal applicant will have experience providing cognitive-behavioral therapy and be licensed in Rhode Island. To apply, send cover letter and CV to Sue K. Adams, Ph.D. and Ellen Flannery-Schroeder, Ph.D. at admin@nechildanxiety.com. For more information, visit www.nechildanxiety.com.

VT Private Practice Seeking Licensed Psychologist.
Group practice, northeastern VT, seeks clinical psychologist (doctorate; VT licensed orworking toward licensure); provide management, program development, supervision & clinical services; send letter of interest and CV to Wellspring Mental Health and Wellness Center, PO Box 147, Hardwick VT 05843 or wellspringvt@gmail.com.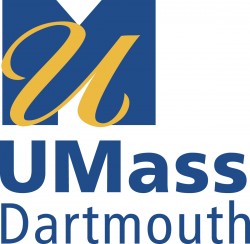 Lecturer in Clinical Psychology
University of Massachusetts Dartmouth
This is a faculty position teaching clinical practice to graduate and undergraduate students in clinical psych. We seek applications from experienced clinical psychologists. For a complete position description, please visit http://www.umassd.edu/hr/employmentopportunities/.
To apply, please submit curriculum vitae, a cover letter describing clinical interests and experience, and three letters of reference at http://www.umassd.edu/hr/employmentopportunities/. All confidential letters of recommendation can be emailed to Louisa Medeiros at lmedeiros@umassd.edu.
Completion of the search is contingent upon the availability of funding. The review of applications will begin immediately and continue until the position is filled. The University of Massachusetts reserves the right to conduct background checks on potential employees. UMass Dartmouth is an Affirmative Action, Equal Opportunity, Title IX Employer.

Neuropsychologist, psychologist
needed for Evidence Based Private Practice in Providence, RI. Contact loglieberman@msn.com for information.

Psychologist & Psychiatrist Openings in Primary Care
Boston, Brookline, Cambridge, Medford & Melrose
In partnership with
The Pediatric Physicians' Organization at Children's
&
The Affiliated Physicians' Group of Beth Israel-Deaconess Healthcare
Psychological Care Associates Is Integrating Behavioral Health Care into Primary Care Practice
Provide evaluation, consultation & treatment, preventative care & early intervention, as a member of both a Medical Group Practice and our Integrated Care Teams of Psychologists and Psychiatrists. Positions require solid assessment, consultation and targeted treatment skills, interest in a fast paced, highly productive and novel clinical environment, and computer facility sufficient for working in an EMR.
Psychological Care Associates' newest office. Opening summer 2015 FRAMINGHAM
FT/PT openings:
Psychologists, Psychiatrists, Psychiatric Clinical Nurse Specialists and Master's Prepared Psychotherapists, as well as an Assistant Practice Director who will assume clinical and administrative oversight of the office as a member of the practice's management team.
We are a multi-specialty practice founded in 1994 with a reputation for high quality patient care, and as a stimulating, respectful, professional workplace. We offer a group of terrific colleagues, close, collaborative relationships with PCP's, consultation & training groups, and mentoring relationships. Excellent reimbursement & bonus rates, health & retirement plans, computers, high quality, furnished office space, and expert administrative & clinical support, and a fully integrated Electronic Medical Record System allows our professional staff to devote their time and energies to patient care without administrative burdens. All cases are centrally triaged, and assigned based only on clinical match.
Practice information at: www.psycare.info
Send CV with letter of interest to:
Michael F. Jacques, Ph.D., Director, at: mjacques@psycare.info

Full Time Core Faculty Positions Open in the Clinical Psychology Department at Massachusetts School of Professional Psychology
Massachusetts School of Professional Psychology, soon to be William James College on May 7, 2015, has openings for 2-3 full-time Core faculty positions in the Clinical Psychology Department beginning August 2015. Rank is commensurate with experience.
Responsibilities: Core faculty members are involved in teaching, advising, and clinical and research supervision. Additionally, there is the expectation of committee work and scholarly productivity. Applicants with expertise in the following areas are especially sought: Health Psychology, Gero-psychology, and Assessment.
Qualifications: Candidates must possess a Ph.D. or Psy.D. in Clinical Psychology, have teaching experience, preferably be licensed or license-eligible in Massachusetts and maintain some involvement in clinical practice or consultation.A demonstrated record of scholarly work is particularly valued.
Application Procedure: Review of applications will begin upon receipt. Interested candidates should submit (1) a detailed letter of application responding to the stated qualifications (2) a curriculum vitae, and (3) a list of three professional references with complete contact information. (References will not be contacted without the candidate's prior permission.) Materials should be submitted electronically to: Mary-Alice Howard, HR Director, at mary-alice_howard@mspp.edu.
Important Notice to All Candidates: MSPP/William James College is an equal opportunity employer and is a community that embraces multiculturalism. As such, persons from historically under-represented minority groups are encouraged to apply. Please visit our website to learn more about our transition.

Behavioral Clinician with Doctorate in Psychology
The Judge Rotenberg Educational Center (JRC) is a fast-growing, highly structured residential special needs program located within commuting distance of Boston and Providence that serves children, adolescents and adults presenting a wide array of challenging behaviors, including autism and/or conduct/psychiatric disorders. JRC's program involves the consistent application of a wide range of effective behavioral principles to education and treatment. Each JRC clinician oversees the behavioral treatment of a caseload of students. We are looking for full-time clinicians who are committed to using or learning the behavioral model. Starting salary 90,000. Excellent benefits, and a happy, motivated environment. Please send resume to: m.nichols@judgerc.org or Marisol Nichols, JRC, 240 Turnpike Street, Canton, Ma 02021 or fax 781-828-7547. Visit our website at www.judgerc.org