Psychologist Jobs – Jobs in Psychology
If you're looking for a job in psychology or a psychologist position, we've got you covered in the list below. If you're an employer looking to advertise your open position, please use our self-service portal at Psych Central Professional. (If you want your position to appear in the print edition of New England Psychologist, please ensure you choose an option that features New England Psychologist.)
---
PSYCHOLOGIST
Neuropsychology and Concussion Management Associates
Rockport, Maine
We are seeking a psychologist to provide CBT and, ideally, also biofeedback/neurofeedback. A doctoral degree is preferred but master's level with Maine LCPC may be considered. Pay is based on a percentage of earnings directly attributed to the provider's work, making the position very flexible in terms of number of hours desired and preferred schedule. The practice is largely cash-based, so there are very low demands for non-billable time.
This is a new position being created within an existing neuropsychology practice and can begin as soon as April 2020.
Cover letter of interest and cv should be sent to Kendra Bryant, Ph.D., ABPP-CN, Neuropsychology and Concussion Management Associates (NCMA) PO Box 1145, Rockport, ME 04856 or to DrBryant@NCMAmaine.com
NCMA is an equal opportunity employer.
---

Psychologist
The Judge Rotenberg Educational Center (JRC) is a highly structured residential school located close to Boston, MA. JRC specializes in the use of behavior analysis to serve children and adults with autism spectrum disorder, intellectual disability, and various psychiatric disorders who exhibit severe problem behaviors. We seek to add a full or part-time Psychologist.
Candidates should be interested in using state-of-the-art behavioral systems within a team-based environment to help people with severe aggression and self-injury achieve significant clinical progress and quality of life improvements.
Minimum salary is $105,000. Flexible and negotiable schedule, excellent benefits (e.g. employer-sponsored health and retirement) and a happy and collegial environment.
Please send resume to r.duquette@judgerc.org or Robert Duquette, Judge Rotenberg Educational Center, 250 Turnpike Street, Canton, MA 02021 or Fax (781) 828-7547. For more information regarding JRC, please visit our website at https://www.judgerc.org
---
Mental Health Licensed Professional
Fairfield , CT clinic seeks licensed mental health professional experienced with ASD. Part-time/Full-time. In-home programs. CT Certified (BCBA,LPC,LCSW). Email: Debbiek@adatherapy.com
---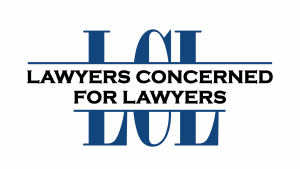 Clinical Staff Member
Lawyers Concerned for Lawyers, Inc.
Part-Time; 20-30 hours per week.
Worcester/Springfield Area.
LCL is an independent nonprofit organization funded by the Massachusetts Supreme Judicial Court to provide free and confidential mental health resources, addiction recovery support, and other services to Massachusetts legal professionals.
LCL seeks a licensed clinician in the western part of the state to help expand our services and to improve the accessibility of our staff and programs.
The clinician would work out of a regional office or their home and travel around the central/western part of the state to conduct clinical evaluations (mental health/substance abuse) and referrals, facilitate support group meetings, educate the legal community regarding services and prevention methods, and share information about LCL services.
Competitive salary and benefits.
LCL is an equal opportunity employer. We aim to be an equitable and inclusive workplace with a diverse mix of professionals. We value and support our employees' well-being, which we rely on to support the well-being of the Massachusetts legal profession.
Find qualifications, job duties, and more at LCLMA.ORG/JOBS.
Please send your cover letter and resume to anna@lclma.org, or mail to LCL, Inc., Attention: Anna Levine, 31 Milk Street, Suite 810, Boston, MA 02109.
---
Psychology Postdocs in Central NH
Comprehensive Counseling Connections is a well established small group, in central NH. CCC offers clinical opportunities for professional development. Full-time benefits offered, and an annual income starting at $43,500. Bow, NH.
To apply, send cover letter & CV to: admin@ccc-nh.com
---
---
Looking for a job? Check out Psych Central Professional's Jobs in Mental Health, Psychology & Psychiatry.
---