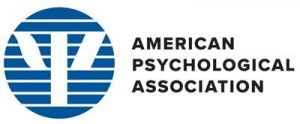 It took the American Psychological Association (APA) 13 years to issue professional practice guidelines for clinical psychologists who work with a demographic badly in need of care and attention.
It's a subpopulation with higher rates of substance abuse, death by suicide, disciplinary action and school suspensions, learning disabilities and behavioral disturbances, and problems with family relationships.
Drawing on 40 years of research, the new "APA Guidelines for Psychological Practice with Boys and Men" were finally adopted at the association's annual meeting in San Francisco in August 2018.
They are the latest in a series of APA guidelines for psychological practice that include working with girls and women, racial and ethnic minorities, older adults, GLBT clients, and people with disabilities.
No one seemed to notice at first. Then, an article about the new guidelines for boys and men ran in the APA Monitor magazine in January 2019, generating a backlash on social media.
"I thought that they really made an effort to integrate some of the perspectives of those who felt that males are marginalized by the whole nature of psychotherapy." --Adam Cox, Ph.D., clinical psychologist, Tiverton, Rhode Island
Conservative television and radio host Laura Ingraham declared that traditional masculinity was under attack. APA was accused of pathologizing normal male behavior.
Others asked why APA would publish new guidelines if all it wants to do is discourage violence and sexism.
"One of the things we witnessed in the reaction to the guidelines is that a lot of men don't like having masculinity criticized," said Ronald Levant, Ed.D., MBA, ABPP, professor emeritus of psychology at the University of Akron, who worked on several draft rounds.
"They also don't like something that they enjoyed being taken away from them."
The guidelines recognize that traditional masculine norms can prevent men struggling from mental health problems from seeking help. These norms can also encourage men to shut down or suppress emotion, creating problems in their family relationships.
Levant, who served as APA president in 2005, played a key role in the 1980s and 1990s to develop the new field of the psychology of men. He served as co-founder, co-chair, and the first President of the Society for the Psychological Study of Men and Masculinity (APA Division 51).
He said the word "men" was long considered synonymous with "human" as research in social science focused only on male subjects prior to the second wave feminist movement of the late 1960s.
Why did the guidelines take so long? "There was this attitude that APA has long been centered on men and we don't need anything centered on men," Levant replied.
Then there is the process itself. Levant said that APA has guidelines for developing guidelines.
APA guidelines are developed by task forces of experts in the field, sent out for public comment and reviewed by appropriate boards and committees before being considered for adoption as APA policy by the APA Council of Representatives.
That means numerous versions of documents are developed before a final document is ready for adoption. The guidelines for boys and men received extensive feedback and revisions prior to adoption, said Lynn Bufka, Ph.D., APA's associate executive director for practice, research, and policy.
"Usually with a journal article you go through at most two sets of reviews. We probably had eight or 10 sets of reviews," Levant said.
Bufka said the guidelines for boys and men are primarily intended for psychologists to use in treating patients and encouraging the beneficial aspects of masculinity among their clients.
Psychologists might also use these guidelines for developing programs, designing research or advocating for their clients.
APA cited many reasons why the new guidelines are needed. Boys are disproportionately diagnosed with ADHD compared to girls and are more likely to be disciplined at school for bullying and aggression.
Men are overrepresented in prisons and more likely than women to commit violent crimes. Men are at greater risk of being a victim of violent crime. And men are four times more likely than women to die by suicide world-wide.
But will the guidelines change the way clinicians who do a lot of work with boys and men treat their clients?
"They call them treatment guidelines but I don't really think that the membership perceives it as treatment guidelines," said Adam Cox, Ph.D., a clinical psychologist in private practice in Tiverton, Rhode Island.
His latest book, "Cracking the Boy Code: How to Understand and Talk with Boys" was released in May 2018.
"I don't think that clinicians are going to read these and think, 'Okay, so this has to alter how I go about treating boys and men.'"
Cox sees the value of the new guidelines as fostering dialogue within the APA to reflect on what the organization stands for and what it believes. The focus on boys and men serves as "an institutional statement," he added.
"I thought that they really made an effort to integrate some of the perspectives of those who felt that males are marginalized by the whole nature of psychotherapy," Cox said.
Cox said the guidelines seemed fair and "even-handed," though he noted, as some critics have observed, the absence of any mention of the role of testosterone in influencing the behavior of boys and men.
"The absence of a discussion of hormones is in some ways a denial of the genetic nature of gender," Cox said.
Levant said the role of hormones was discussed in earlier stages of the guidelines' development but that it was generally accepted that social influences override biological factors.
"There are books written debunking testosterone's role in male aggression," Levant said.
Cox said that traditional masculine norms can have positive attributes, such as recognizing settings such as the workplace where restricting emotions is appropriate.
But he acknowledged therapists still have to overcome resistance to the idea of boys and men seeking help for mental health.
"People have said to me, 'Are you trying to emasculate boys?' "he noted. "I'm like, 'I'm trying to help boys be successful in the ways that the world wants them to be successful.'"