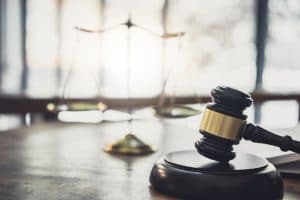 A proposed law in Massachusetts would make it illegal to coax someone to commit or attempt suicide.
The bill, sponsored by Sen. Barry Finegold (D-Second Essex and Middlesex) and Rep. Natalie Higgins (D-4th Worcester District) would make this type of coercion punishable by up to five years in jail and has been dubbed, "Conrad's Law."
Conrad Roy, 18, killed himself at the urging of his girlfriend Michelle Carter in 2014. Carter of Plainville was convicted of involuntary manslaughter and is serving a 15-month prison sentence.
"Like everyone else, I followed the case and was horrified by what happened," said Finegold in a phone interview with New England Psychologist "There really wasn't an applicable law to deal with this (type of incident)."
Massachusetts is one of 10 states not to have a law prohibiting suicide coercion.
Finegold and 20 co-sponsors developed legislation that they believe both sides can agree upon and the bill is expected to get a hearing in the fall or next spring, he said.
He added that he is "optimistic," about the proposed law's chances for approval.
Five years ago, Roy, a Mattapoisett resident, sat in a Fairhaven parking lot inhaling fumes from a generator running in his truck.
At one point, he stepped outside of the vehicle and Carter told him to "get back in the truck," via text message.
Other text messages from Carter berated Roy for having second thoughts about the suicide.
"You keep pushing it off and say you'll do it but u never do. It's always gonna be that way if u don't take action," another of Carter's texts said.
In addition to the texts, Carter and Roy spoke by phone twice while he was dying. Each conversation reportedly lasted 45 minutes.
Other provisions of the bill make it illegal for a person to provide the "means or knowledge of means," to commit suicide to another individual. Participating in a physical act that "causes, helps, or encourages" a suicide or suicide attempt becomes punishable by law as well.
Carter's attorneys contend that her conviction based on "words alone," violate her First Amendment Right to free speech. The Massachusetts Supreme Judicial Court upheld the charges although her attorneys have filed a petition in the U.S. Supreme Court.
According to the Centers for Disease Control and Prevention, suicide was the second leading cause of death for people ages 10 to 34 in 2017.
As the father of teenagers, Finegold said he sees on a daily basis how influential young people can be on each other's mental health.
"Preventing this from happening is my top motivation," the senator said. "Young people need to understand what is acceptable behavior and what is unacceptable."
He added that youth can no longer "disconnect," from bullying and other things that happen at school when they get home at the end of the day.
"Teens have cell phones glued to their sides and even if they are not with their friends physically, they are connected. They have a huge impact on each other, some good, some bad."
The case was documented in an HBO documentary, "I Love You, Now Die: The Commonwealth v. Michelle Carter."